An internet ad from fashion house Gucci has been banned by the Advertising Standards Authority (ASA) for featuring "unhealthily thin" models.
The digital campaign, part of the brand's wider 'Cruise 2016' drive, received a complaint in December of 2015 after it appeared on the Times' website from a reader who believed the featured models to be underweight and who challenged whether the ad was irresponsible.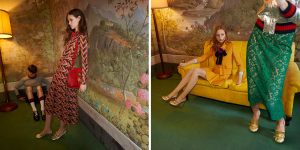 Still images shown at the end of the video ad portrayed individual models in various scenarios – one woman wearing a high necked jacket and skirt combination, and one wearing a long dress leaning against a wall.
Gucci's stated that the ads were part of a video that portrayed a dance party and were aimed at an older, sophisticated audience. It said the Times' audience comprised an "adult and mature" readership and that the issue of whether or not the woman was too thin was a "subjective" matter; something the Times agreed with.
The ASA upheld the motion on the grounds that the model in the latter image was "irresponsible" and made the woman featured appear "gaunt". It also said that "her torso and arms were quite slender and appeared to be out of proportion with her head and lower body."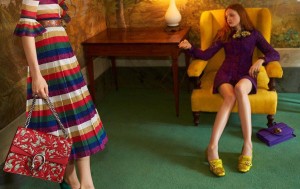 The regulator added: "For those reasons, we considered that the model leaning against the wall appeared to be unhealthily thin in the image, and therefore concluded that the ad was irresponsible."
Gucci pointed out that while both models had "slim builds" it didn't believe they were depicted in a way that could be interpreted as unhealthy.
The ad must not appear again in its current form, with the ASA telling Gucci to "ensure that the images in its ads were prepared responsibly" in future.