– Marketplace will enable clients to invest in ethical and responsible advertising
– EDF, giffgaff and O2 named as first clients to sign up to the new offering 
Havas Media Group has announced the launch of a new sustainability marketplace in the UK, as part of its ongoing commitment to making a meaningful difference to brands, businesses, and people, and its mission to understand the most "Meaningful Media"— the media channels, moments, and brands that really move consumers to action.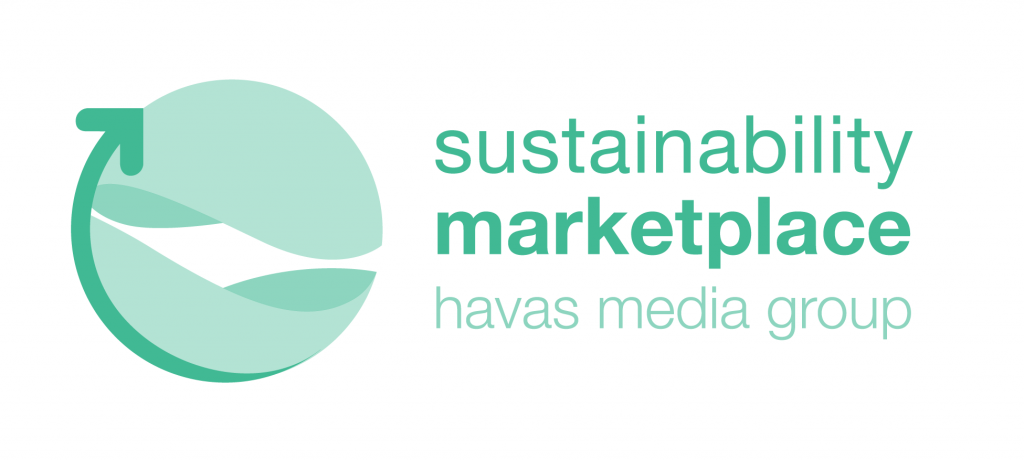 Following the successful launch of a social equity marketplace in the UK in August 2020, offering advertisers an easy and effective way to support underrepresented groups with their digital paid media investment, Havas Media Group is now launching a UK sustainability marketplace, which enables clients to invest in ethical and responsible advertising, in order to drive positive change as part of their sustainability agendas.
Brands signing up to the marketplace will be offered access to publishers and networks that are focussed on building a sustainable media ecosystem, as well as sustainability-oriented content, and can also reach audiences who are engaged with sustainability issues and ready to drive change.
In the context of the marketplace, Havas Media Group's definition of sustainability reflects the United Nations Sustainable Development Goals, encompassing environmental, social and economic issues.
In order to be part of the the sustainability marketplace, clients and partners are asked to have pledged to making positive changes for society and the planet, and should ideally be committed to becoming a B Corp. Participating partners must pledge to abide by the Conscious Advertising Network's manifestos.
Existing Havas Media Group UK clients EDF, giffgaff and O2 are the first brands to sign up to the sustainability marketplace, with more expected to be announced soon, while PubMatic, Good-Loop, The Guardian and TripleLift are all confirmed as partners for the proposition.
Good-Loop is a purpose-powered ad tech platform that drives ad engagement by converting people's attention to ads into donations to good causes around the world, while TripleLift has recently launched a number of sustainability initiatives, planting 3,756 trees and donating $69,718 to meaningful causes (including the Environmental Defense Fund) last year.
Havas Media Group will continue to onboard relevant partners, both existing and new, to the platform.
The marketplace is available for clients to plug into as part of their standard media targetting, in the form of incremental strategies on their media plans.
The launch of the marketplace follows Havas Media Group becoming the first global holding company to join the Conscious Advertising Network, in October 2020. Earlier this month, Havas also became a founding member of the #ChangeTheBrief Alliance – a partnership between agencies and clients which aims to directly address the challenge of the climate crisis by promoting sustainability via every channel available to them.
Simon Bevan, Chief Investment Officer, Havas Media Group, said: "At a time when many businesses are increasingly focussed on doing the right thing for society and our planet, we felt it was important to offer our clients a way to make a positive impact by investing in more meaningful media, giving them easy access to partners and audiences that share a sustainability agenda.
"We hope to lead the way in making our industry more ethical and helping brands to meet their sustainability commitments."
Georgina Bramall, Head of Media and Brand Strategy, giffgaff, said: "Whilst it's imperative for us as an insight-led brand to make sure we're across the right media channels at the right time to best connect with our audience, we're driven by making a meaningful impact where we can as a brand. That's why the opportunity to join Havas's sustainability marketplace and use our media placements and messaging to further the sustainability agenda makes perfect sense."
Simon Groves, Brand & Marketing Director, O2, said: "We're proud to be part of this launch and work with like-minded partners to inspire greener media and advertising practices. This follows our most sustainable media campaign to date earlier this year, O2 vs CO2. It's all part of our commitment to cut carbon emissions from our entire business and network to be net zero by 2025."
Source: Havas Media Group