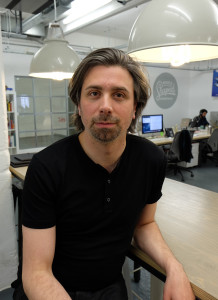 Hometown has boosted its senior team and strategic offering by appointing Don Larotonda as its first Strategy Director.
Larotonda previously worked at Rainey Kelly Campbell Roalfe/Y&R as Board Planner for over three years, on clients such as Virgin Atlantic, Lloyds TSB, Danone and Bank of Scotland.
Larotonda will lead strategy across all Hometown clients, including BUPA, 888.com and Powwownow. He reports to Hometown Founding Partners Simon Labbett, David Gamble and Chris Jefford.
Larotonda has over 20 years of experience across a number of advertising disciplines, from communications and account planning to media buying. Prior to working at RKCR/Y&R, he worked at MindShare as Strategy Director for over four-and-a-half years. He has also worked at Agency.com and Posterscope.
Chris Jefford, Founding Partner, Hometown said: "Don has the cross-disciplinary skills all modern strategists need, encompassing digital, media, and branding, and we're fantastically proud to have him on board to help shape our growing agency"
Larotonda said: "The guys at Hometown really bring together amazing collaborative talent and agile thinking around a client's business. This, coupled with a speed of delivery I've yet to experience at any agency is what got me to sign on the dotted line."