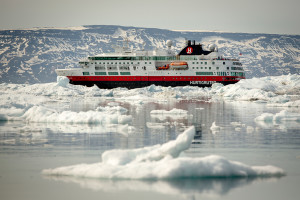 Norwegian adventure cruise company, Hurtigruten, has appointed media agency The Specialist Works to handle its UK media planning and buying account worth over £1 million after a competitive pitch.
The Specialist Works will start immediately to strategically plan and buy all consumer and trade media, covering prospect acquisition channels to assist Hurtigruten in its ambition to become 'World Leaders in Exploration Travel'.
The agency's remit will include traditional off-the-page media, targeting a wide range of publications, additional broadcast activity plus outdoor, cinema, insert and direct marketing. The Specialist Works will also provide integrated campaign expertise across creative, data and print.
Over the past 123 years, Hurtigruten has acquired a wealth of knowledge in their sector, becoming the 'go to' company offering exhilarating adventure experiences along the spectacular coastline of Norway, and once-in-a-lifetime adventures in polar regions of Spitsbergen, Greenland and Antarctica. The Specialist Works will focus their expertise on driving sales and brand awareness for Hurtigruten's 'Coastal' and 'Explorer' products.
Richard Adams, UK Head of Marketing at Hurtigruten said: "We're delighted to set off on this adventure together, as both companies have innovative brand values, and both are pioneering and entrepreneurial by nature. More than anything, it was this determination and spirit that proved crucial in winning the account."
Jim Lewcock, Founder and CEO of The Specialist Works said: "We are thrilled to be working with Hurtigruten and cannot wait to be able to handle the account and use our media experience to propel them to accomplishing a dominant position in their specialist field."