Dialogue in Fortnight Collective spot takes a cue from the famous "Who's on First?" comedy routine by riffing on the brand's name.
ImOn Communications, which provides telecommunications services for residents and businesses in Eastern Iowa, is set to air its first commercial during Super Bowl on Feb. 12.
Using TV, online video, social media and digital, the Fortnight Collective-created ad will launch regionally in Eastern Iowa during the Super Bowl and run over the next few months on broadcast TV, Facebook and YouTube. Fortnight was given the project in November and created :30 and :15 videos.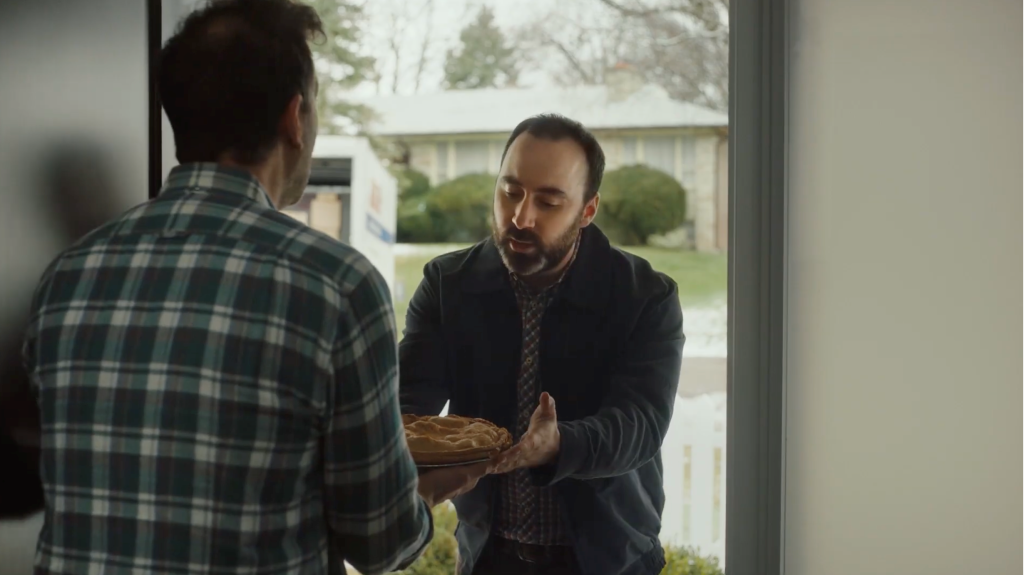 In the longer version, titled "Neighbor," a man and his son are interrupted by a doorbell. "I'm on it," the man hollers, presumably to his wife. He opens the door to a new neighbor offering a pie. That man peeks inside and sees the TV screen. "Wow, your internet seems really fast," he remarks. "What are you on?"
So begins a sketch reminiscent of Abbott and Costello's 1945 comedy routine, "Who's on First?," as the homeowner answers, "I'm on ImOn."
"What provider are you on?"
"I'm on ImOn."
And so on, back and forth, until the frustrated new neighbor says, "You're on something alright" and takes back his pie.
"Stay always on with Iowa's most reliable internet, now with two months free," says the voiceover at the end.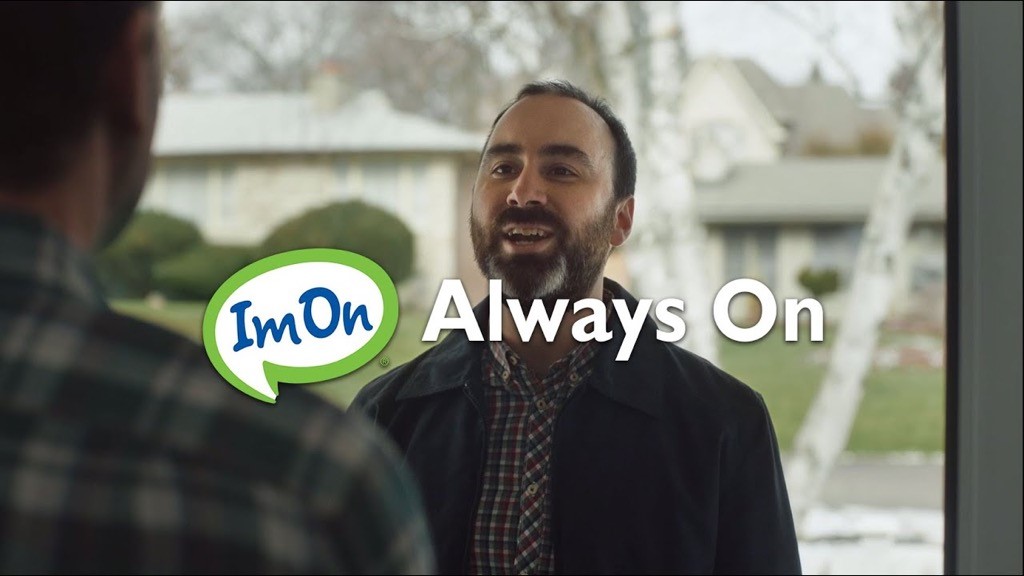 Lisa Rhatigan, Vice President of Customer Experience at ImOn, says the ad positions the brand as "a refreshingly different kind of connected experience in markets where little advertising of the brand has been done before."
ImOn was founded in 2007 and is headquartered in Cedar Rapids, Iowa. It offers advanced broadband services, digital TV, high-speed Internet, and phone services in that city as well as in Marion, Hiawatha, Iowa City, Coralville, and Dubuque.
Eric Ungs, Brand Manager at ImOn, says the ad is meant to "cut through the noise in the competitive Eastern Iowa internet provider market to get more attention, and build ImOn brand name recognition."
Source: Fortnight Collective