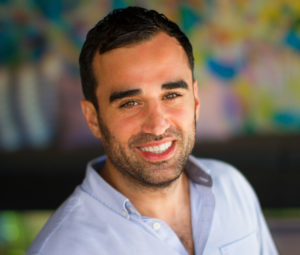 Influencer platform Buzzoole has appointed former Tribe country manager, Iman Ramani, as its new head of client sales. This is Buzzoole's latest senior hire as it ramps up for rapid growth both in Europe and globally. It brought in former Brave Bison chief commercial officer, Ian Samuel in May to head up the UK business, its first outside of its native Italy.
Ramani has been tasked to grow the client base in the UK and Europe, cementing Buzoole's leadership position here – as well as reaching out to new global markets, part of his role will also involve growing client understanding of and trust in influencer marketing, with a focus on meaningful measurement systems, so that clients can assign greater budgets to the discipline. He will also play a part in integrating the Buzzoole technology into clients' influencer and technology stacks.
Ramani will report into UK CCO Ian Samuel. In his previous at Buzzoole competitor, Tribe, he was responsible for launching the business outside of Australia.
Ramani will report into Buzzoole's UK chief commercial officer Ian Samuel, who joined the business earlier this year.
Buzzoole was established in 2013 and has quickly become the de-facto influencer marketing platform in Italy before it launched in the UK at the start of 2016. Earlier this year it was selected to join the UK Trade and Investment's Global Entrepreneur Programme and has since been selected to be part of Unilever Foundry (a start-up collaboration programme) and Facebook Start.
The platform already has over 210,000 mid-tier influencers and uses an influencer affinity algorithm to match brands to creators. Brands are then able to use the platform to select, activate and manage 100s of social posts simultaneously. Buzzoole has successfully delivered influencer campaigns for brands such as Unilever, Coty and P&G.
Ian Samuel, comments: "Iman's move from a highly regarded competitor in the space to Buzzoole is testament not only to the quality of our work but also our ever-growing reputation globally. With someone of Iman's calibre and experience on the team, Buzzoole has all the ingredients it needs to grow at real pace."
Iman Ramani adds: "Influencer marketing is a fast growing sector and there are many players offering different solutions. What sets Buzzoole apart from the competition is its investment in technology to truly address the issues around measurement together with a focus on automation to offer truly scaled campaigns for the brands it works with. I look forward to the challenges ahead and to being part of Buzzoole's growth story."
Source: Buzzoole