'Where Minds Click' is the tagline of Serviceplan Middle East's new animated advert for the region's leading tech hub Dubai Internet City (DIC). The campaign includes the animated launch film as well as posters, billboards and social assets.
'Where Minds Click' came naturally to the creative team at Serviceplan Middle East, as a sum of what Dubai Internet City stands for: a community where start-ups, entrepreneurs, students and large multinational are welcome to innovate and create great things together.

At Dubai Internet City, a community of brilliant minds chip away at the future, to write themselves into history. The slick animation of the film emphasises that innovation is not a formula, instead it is a collective effort, and nobody does it better than the community at DIC. "Innovation needs conversations, communication, collaboration", and this is illustrated in the animated short conceived by Serviceplan Middle East and directed by Magali García in collaboration with animators; Magali García, Joëlle Carreño, Nacho Velasco, Iván Pais and Cristina Gutiérrez.
Dubai Internet City is the foremost innovation hub of the Middle East. Established in 2000, today it is home to over 1,600 companies ranging from iconic tech giants to up-and-coming startups. What differentiates Dubai Internet City from similar offerings is the strength of its community-like approach to bringing ideas to life. This approach has reaped rich rewards; the numerous unicorn companies that sprouted from here are a testament to that.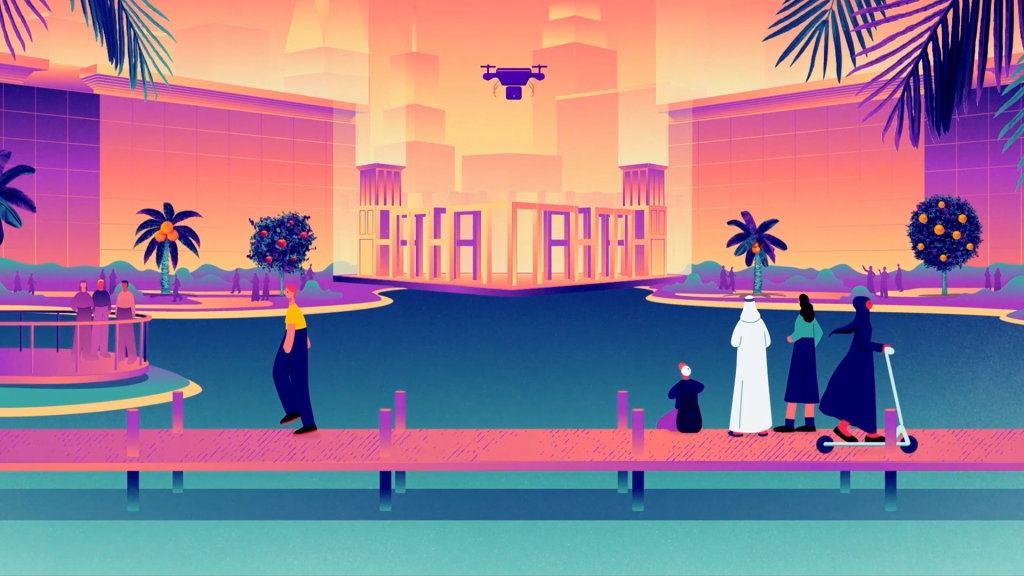 Andre Couto, Creative Director, Serviceplan Middle East said: "Dubai Internet City has always been a reference in the region for bringing together different people, businesses, skills and stories; nurturing and helping ideas on their way to becoming innovations. With a story that invite the viewer to think together with us, the idea from the outset was to create a product out of these connections, an animation that at the same time, takes the viewer on a seamless journey of different styles, while setting a refreshing young tone for Dubai Internet City's new brand identity."
Regional Agency Group: Serviceplan Middle East
Agency: Serviceplan Middle East
Agency Managing Director: Natalie Shardan
Head of Planning: Frances Valerie Bonifacio
Worldwide Executive Creative Director: Jason Romeyko
Executive Creative Director: Akhilesh Bagri
Creative Director: André Couto
Account Director – Vineeta Pulkit
Senior Art Director: Kunal Gagwani
Writer: Akhilesh Bagri
Head of Arabic: Khalil Haddad
Project Manager – Kenan Baki
International Communications Officer: Lee Sharrock

Client: Dubai Internet City
Managing Director: Ammar Malik
Executive Director Marketing and Communication: Reem Shaban
Marketing Director: Saad Yusuf
Marketing Manager: Abeer Khalid / Sophie Rassoul
Film Director: Magali García
Animator: Magali García / Joëlle Carreño / Nacho Velasco / Iván Pais / Cristina Gutiérrez
Illustrations: Magali García / Pedro Pablo Pérez / Jorge Artola / Serge García
Art Director / Stylist: Magali García
Music Composer: Aimar Molero
Sound Designer: Aimar Molero, Rudy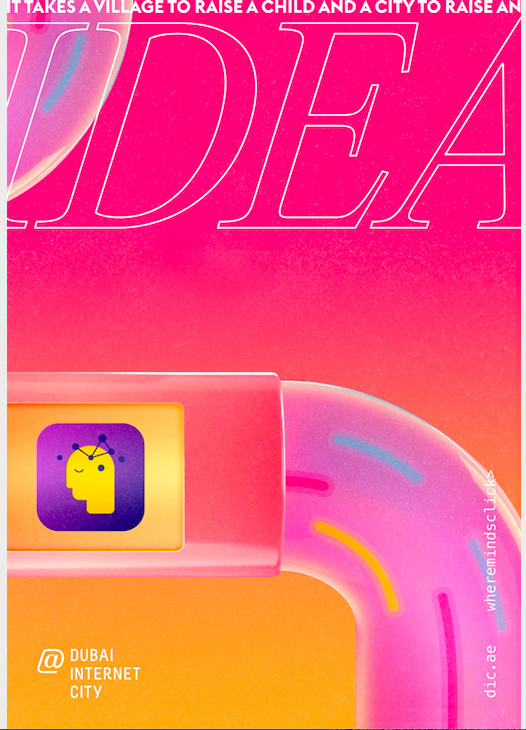 Source: Serviceplan