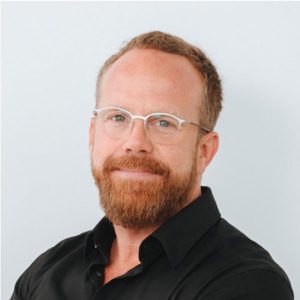 IPONWEB, an industry pioneer in the development of advanced advertising platforms and technologies, announced the appointment of Barry Adams to the role of General Manager of BidSwitch, a wholly owned subsidiary that provides smart, integrated infrastructure for the global programmatic ecosystem.
For the past two years, Adams served as VP Commercial Development, where he led all customer-facing teams and drove expanded adoption of BidSwitch technology and services with major DSP, SSP, and agency partners.
In his new role, Adams assumes responsibility over BidSwitch technology, marketing, operations, and product functions, working across these teams to strengthen BidSwitch's market position by: innovating new product and service offerings; deepening relations with existing partners; and expanding BidSwitch's footprint in emerging markets and media formats. Adams will report to Dr. Boris Mouzykantskii, CEO and co-founder of IPONWEB.
Of the announcement, Mouzykantskii said: "Digital advertising and ad tech in particular continue to undergo monumental shifts driven by brands and media owners demanding more transparency and greater ROI. Barry's strong background in enterprise sales and client services will ensure BidSwitch is well positioned to navigate these dynamic market forces and accelerate our ability to deliver innovative services and solutions that address the increasingly complex challenges our clients face and create meaningful value for all our partners."
Speaking on BidSwitch's plans for the future, Adams said: "Throughout 6 years of continued growth, BidSwitch's core proposition has always been and will continue to be the provision of a trading infrastructure that connects supply and demand partners efficiently and at scale. Moving forward, though, BidSwitch, with new leadership in the product function under Aleksei Matuinin, will place sharper focus on the delivery of cutting-edge tools that help our partners navigate the complexities around fraud and traffic quality, evolving auction dynamics and the shift to first price auctions, private deals trading and management, and improved reporting and analytics – all aimed at delivering greater transparency and control."
Prior to joining BidSwitch, Adams served as Chief Revenue Officer for audience data company Eyeota. He also spent nearly twenty years in leadership roles at both Experian and Acxiom across the APAC region. With his new appointment, Scott Neville, former interim GM for BidSwitch, will resume his focus as Chief Strategy Officer for IPONWEB.
Source: IPONWEB