With its sights set on causing irritation to dominant market players, new subscription-based pet wellbeing brand ITCH launched on July 1 with the aim of disrupting and injecting some serious personality into the flea prevention market.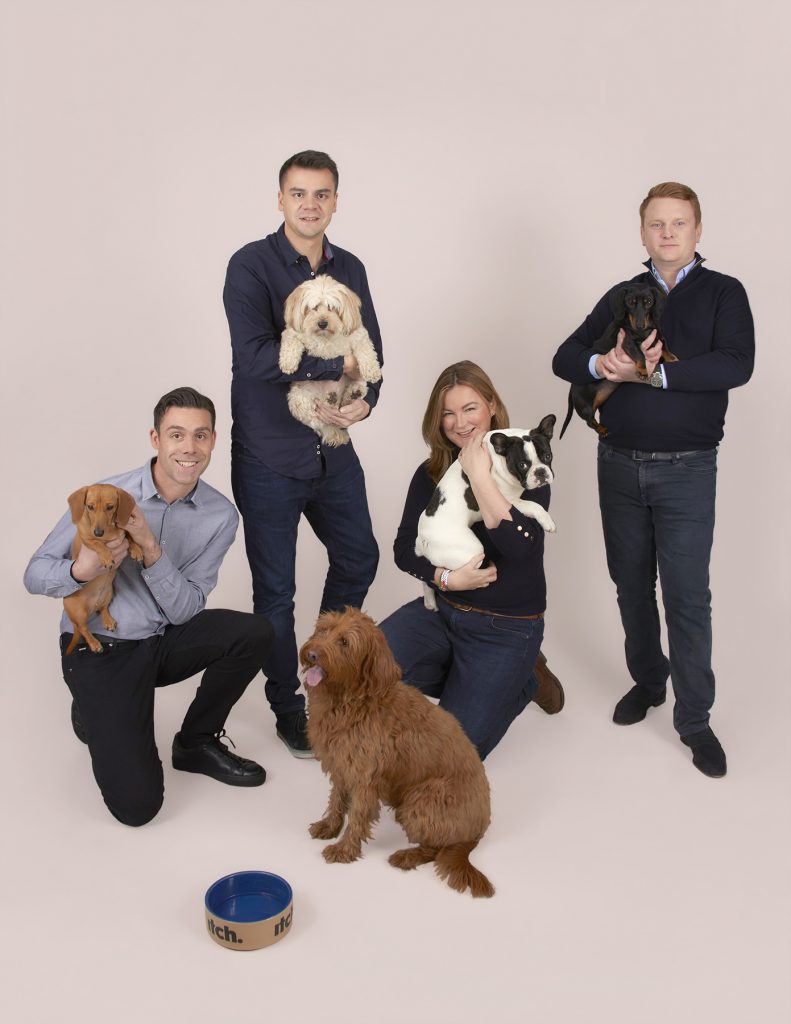 Co-founded by direct-to-consumer entrepreneur James Cox [co-founder YYX Capital and Europe's fastest growing sleep tech firm Simba], pet supplies retailers Jonny and Adam Gould [co-founders Monster Pet Supplies] and marketeer Charlotte Harper [CMO of Zoopla and UK MD Match.com], ITCH has launched its first campaign to advertise its new free home delivery personalised flea prevention subscription service. 
The direct-to-consumer pet wellbeing brand has launched a new £750k integrated marketing campaign, which aims to disrupt the pet care category with a product that rewrites the rules: monthly flea treatment that's delivered for free.
The new TV ad, created by Cannes-Lion award-winning independent agency NOW, launches in late June and will air on 1st July on SKY, whilst being supported by PR and a fully integrated digital & social marketing campaign.
The TV spot opens with a young couple having a quiet home-cooked dinner after a busy day at work. Cue airhorn, it bursts into a wonderfully wacky and adorably odd pet sized DJ set – anchored around a mini-stage and cat-sized deck with feline called FleazyE.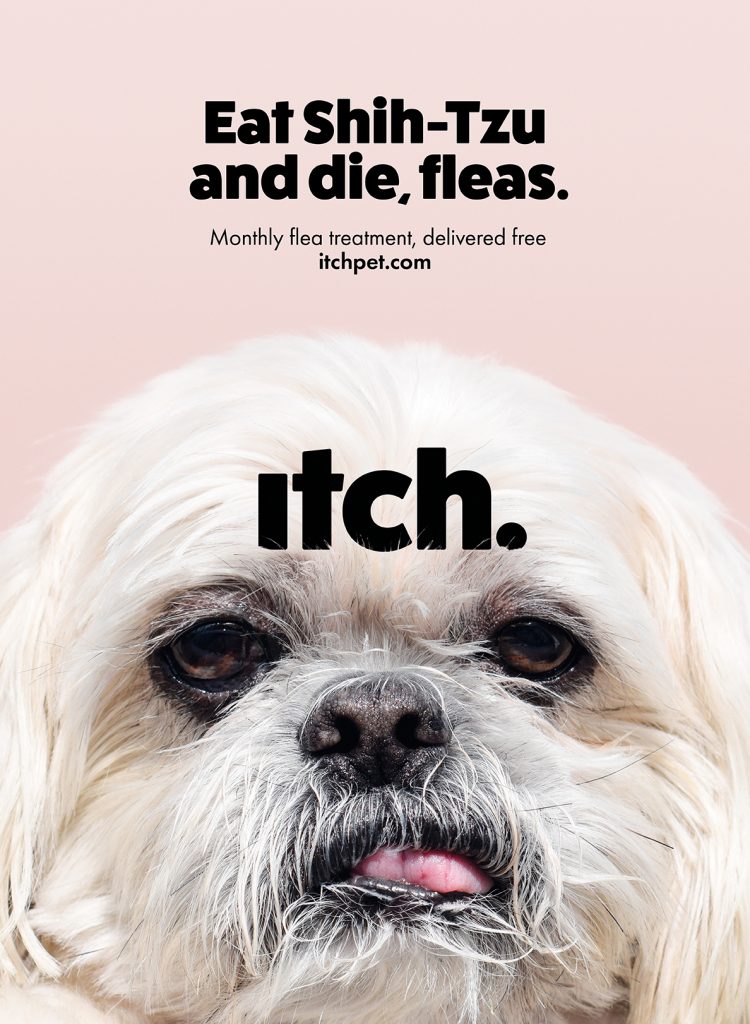 FleazyE lets loose with some musical 'scratching' on his decks in full '80s style – but, instead of being perfectly in time, his scratching leaves a lot to be desired! Leaving his owners aghast.
But there is a serious message to be had – fleas are a nightmare for our family pets and we always forget to sort it out – and – ITCH is the purrr-fect remedy to bite back! ITCH will stop you ever forgetting to flea your family pet again. Another thing off our customers very long to-do lists.
The advertising campaign will be comprised of a TV ad, London underground billboards and Outdoor Plus icon posters (M4, M40, Euston Underpass etc) and will run for the next four weeks. Media is being bought by Squadron Venture Media.
The out of home ads pack a punch with a series of witty play on words and distinct visual branding, to increase brand awareness across the country and address the need for effective, convenient and cost-effective flea prevention care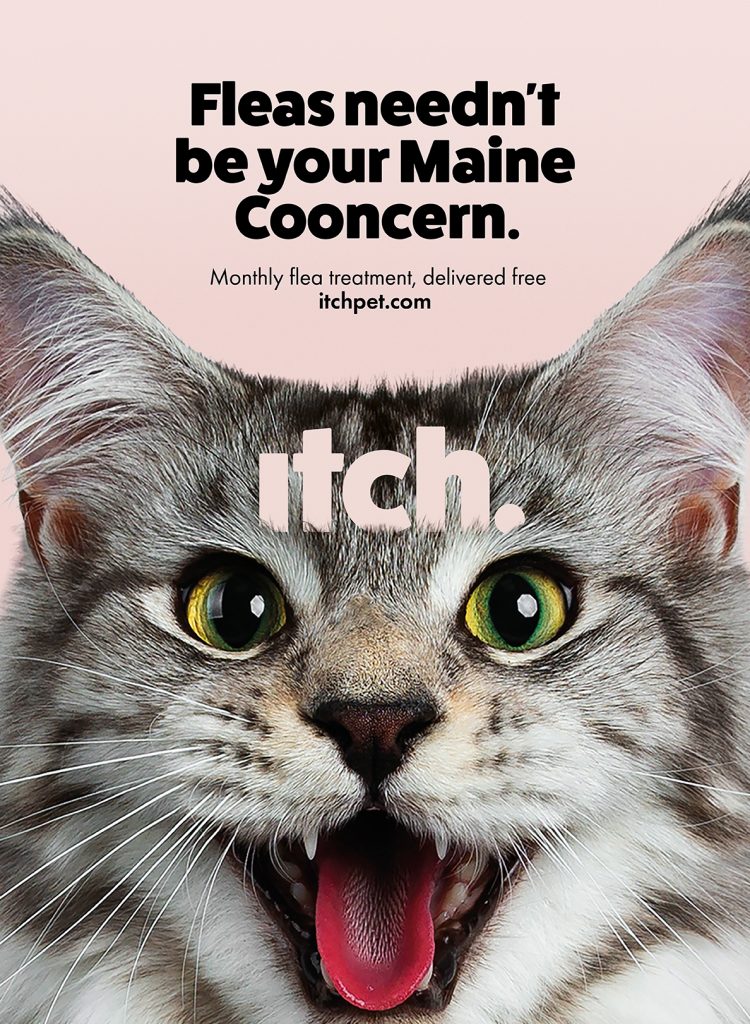 Charlotte Harper, Chief Marketing Officer at ITCH, says: "ITCH was launched with the aim of infusing the pet care market with a massive dose of personality, whist offering pet owners direct access to the best personalised flea products for their pets. It's a brand that is not afraid to be bold and brave in a bid to address our pets wellbeing needs. We wanted a unique, playful and unforgettable ad and NOW have really delivered on our brief to delight and scare us! Our experience in the pet care industry, combined with worked closely with world-class experts has helped us to create a product and a personalised service that we know are the absolute best for our pets and customers."
Laura Muse, Creative Director at Now, added: "Taking popular culture, then working in a memorable brand message is what we do best. So working on this has scratched our own creative itch; allowing us to put our cat and dog meme expertise to use in a way that will grab people's attention and really work hard for the brand."
ITCH's mission is to create products that are as powerful as vet-sold versions while being more convenient and cost effective than buying over the counter alternatives. To do this, the company is working closely with world-class experts including Dr. Ian Wright, the global authority on parasites and head of the ESCCAP, the European Scientific Council for Companion Animal Parasites.
Source: NOW