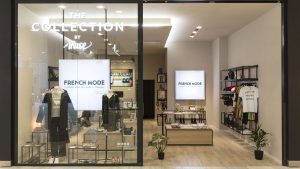 Award winning design house JHP, have been appointed by French developer Apsys to create a radical new store concept.
'The Collection by Muse', located in the newly opened Muse shopping centre in Metz, France, is the ultimate incubator store. Its flexible design and centralised POS system allow it to host brands on a temporary basis.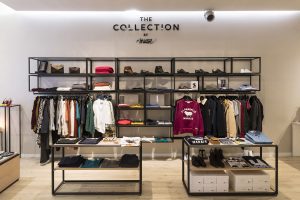 Brands range from already established brands to young designers and emerging labels from all around the world, and are as diverse as Fashion, Accessories, Beauty, Home, Objects and Technology companies. Current tenant is upcoming French fashion label 'French Mode'.
The principle is simple: every three to four months, a new brand takes the reins of the shop to exhibit their collections. Located on the first floor of Muse, the Collection by Muse's main purpose is to incubate new retailers and brands, test the popularity of new categories, respond to seasonal demand, inspire and encourage customers to return again and again.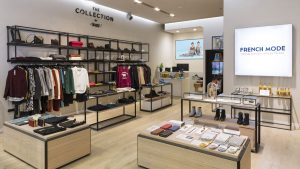 Muse, Lorraine's new mall, opened its doors to the public on 22 November 2017, opposite the Centre Pompidou-Metz museum complex and a few minutes' walk from Metz city centre in France. As the cornerstone of the new Amphithéâtre quarter, Muse fosters an urban mix thanks to a combination of retail outlets, homes, offices and leisure facilities of over 80,000 sqm.
The centre accommodates 112 outlets including fashion boutiques, home décor stores, restaurants and day-to-day shops, including Primark, Carrefour Market, Superdry, New Look, Zadig & Voltaire, Sephora, and the restaurants Burger King, Air Bagels and Beef House.
Source: JHP