Global creative business Jones Knowles Ritchie (JKR) and communications agency Revolt have launched non-profit brand For Richer, For Poorer, in response to Windsor council leader's call for removal of homeless people before May's royal wedding and the wider issue of homelessness in the UK.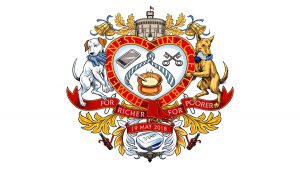 For Richer, For Poorer is a unique range of commemorative products inspired by royal wedding memorabilia but with a deeper social message, shining a light on the gravity of the crisis that has seen homelessness rise 134% since 2010. In addition to a celebratory motif, each souvenir features a bespoke crest by illustrator Alex Machin depicting issues faced by rough sleepers and what's needed to get them off the streets for good.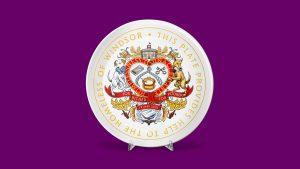 The proceeds of each item will go towards supporting homeless people in Windsor: from commemorative plates that will cover rehoming costs to fridge magnets that will pay for a week of hot meals administered by charity partner the Windsor Homeless Project. In addition to raising funds, these products will generate awareness of the challenges faced by those living on the streets of the borough and beyond.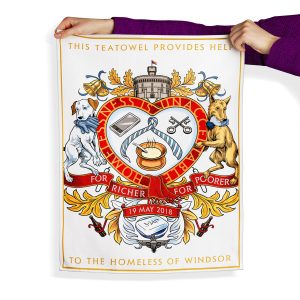 James Nixon, managing director, JKR London, said: "JKR and Revolt share the same ideals and values, with the ambition to create work that makes genuine impact. With For Richer, For Poorer, we want to kick start discussion around the homelessness crisis with the current situation in Windsor being just the tip of the iceberg. Here, we have the opportunity to provide support for those in need and fight for a world where homelessness doesn't have to mean facelessness."
For Richer, For Poorer was borne through a collaboration between JKR and Revolt called New Year's Revolutions – a joint initiative creating brand concepts that tackle societal issues.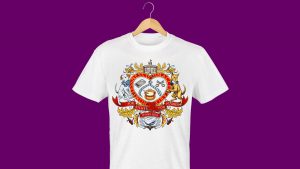 Following a public poll, JKR and Revolt pursued briefs that would address violence against trans women, visual impairment and homelessness. Closing its studios for a week, JKR's brand creation expertise was married with Revolt's strategy and storytelling know-how, resulting in tangible brands built around each problem. For Richer, For Poorer is the first initiative to be brought to life.
Alex Lewis, co-founder, Revolt, said: "These New Year's Revolutions epitomise our belief as a business – that great social movements are very often great brands as well. With this collection, we're using that weapon to turn the latent concern many people have about the rise in homelessness into real action. And we're excited about the potential of each of these three brands to rally an army and start creating change against some of the biggest social issues of our day."
Source: JKR