To get safety helmets out of the storage room and into arm's reach, J. Walter Thompson Japan and Tanizawa Seisakusho, a market leader in helmet manufacturing in Japan, have launched the +MET Project to produce a new design-driven range that doubles up as attractive home accessories.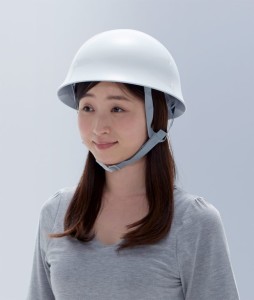 Japan sits on the 'Ring of Fire' in the Pacific; there is a tremor every five minutes and over 2,000 earthquakes that can be felt by people every year. It is critical to be prepared as possible for the next seismic event. The Japanese government recommends that people prepare home and office emergency kits that include a helmet, along with other items, like flashlights and first aid supplies.
But few people actually own helmets; those that do tend to store them away in hard-to-reach places, like the back of a storeroom or cabinet, which means they're typically not at hand in an actual emergency. After the massive earthquake that ravaged Japan in 2011, Tanizawa staff who volunteered at the disaster stricken areas felt despair when they discovered how few households were stocked with helmets, which could have saved more lives.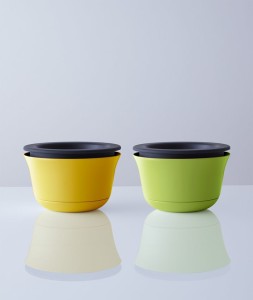 Tanizawa reached out to J. Walter Thompson Japan to come up with a strategy to make safety helmets a must-have accessory for the home. J. Walter Thompson proposed an idea to give the helmets a new role in daily life by transforming them from an awkward, bulky objects into attractive items that people would want to incorporate into their living space. Based on this concept, Tanizawa has launched POT and LAMP, the first products from the +MET Project.
The first model serves as side lamp. But in an emergency, the lamp shade doubles up as helmet – and the base as a flashlight.
The second model serves an attractive pot for plants. In an emergency, take out the plant, flip it over and deploy it as a regulation-quality safety helmet.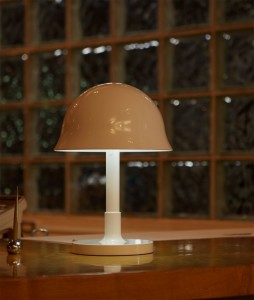 "The challenge is that no one wants to keep a helmet around in their living space. To solve that, we decided to create a high quality design that you wouldn't even think of as a helmet at first glance," said Go Sohara, Executive Creative Director at J. Walter Thompson Japan. "We worked with a professional interior designer to create these models, not a helmet designer. Our goal is to be sold not in DIY home centers, where you'd normally buy emergency equipment like this – but in home furnishing stores and variety shops."
March 11, 2016 marked the five year anniversary of the massive Tohoku earthquake and tsunami, which devastated Japan. To increase people's fading awareness for disaster defense, Tanizawa chose this day to launch their new line of design-driven, dual-purpose helmets. Tanizawa plans to extend the line with new variations that can be incorporated into the home and office.
"I am delighted to say that this project has received a great response in Japan so far. We aim to get this concept to reach people who never had interest in a helmet and onto shelves in the near future," said Miho Kawai, Management Planning Department, Tanizawa Seisakusho.