Kellogg's is launching its plant-based W.K. Kellogg range with a new campaign that encourages viewers to 'Be a Force of Nature'.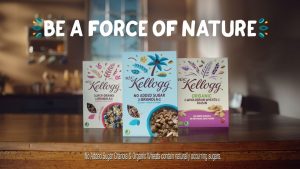 Created by Leo Burnett London, a suite of 20 sec ads will run on TV, online and VOD.
The work introduces the new W.K. Kellogg range as a means for consumers to enjoy plant power to boost everyday performance.
It is pitched at those who are increasingly aware of the buzz around plant-based eating but also grabs the attention of category buyers.
Viewers meet several aspirational, real-life, plant-based eating advocates, including the wild swimmer Calum Hudson, who are at the top of their game – physically, emotionally, and mentally. The ad shows them in action, bringing to life just how a plant-based diet, including the W.K. Kellogg range, helps them be a force of nature.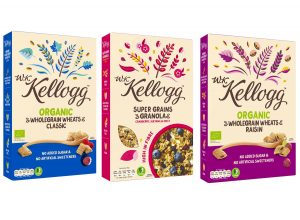 Oliver Farrington and Neil Richardson, Creative Directors at Leo Burnett London: "More and more people nowadays are enjoying the benefits of a plant-based diet. Our campaign showcases some of these amazing people, stimulating consumers to try the new W.K. Kellogg range – and become 'powered by plants' themselves."
Launched in January, the W.K. Kellogg range, named after Kellogg's founder William K. Kellogg, includes a variety of different plant-based cereals.
The range boasts No Added Sugar variants, Organic wholegrain wheats and Super Grains products.
Source: Leo Burnett London