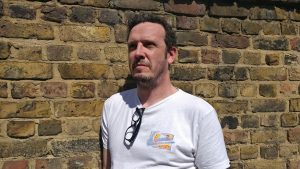 KHWS, the Brand Commerce agency, has appointed Adrian Friend as Head of Technology.
Joining as KHWS celebrates its 25th birthday, Friend brings his substantial technical experience to the agency. He will be focusing on developing a strategic technology focused plan to support the development of KHWS's Brand Commerce output.
Building on an existing interest in behavioural science, and keen to move away from the traditional approach to marketing, Friend's remit as Head of Technology includes conceiving and driving the use of technology to deliver results for clients, alongside managing the growing tech team. He joins the agency from FCB Inferno where he worked on a broad range of clients, including the likes of BMW, Allergan, Valspar and Sport England (This Girl Can).
KHWS is committed to strengthening its unique approach to behavioural-lead marketing which combines outstanding creative, ground-breaking technology and its academic partnership with Durham University. Using behavioural-led insights, KHWS creates Brand Commerce marketing that is more effective in driving sales by understanding people's buying decisions, both on and offline. Friend will be a key driver in ensuring that behavioural science can be applied through technology in a way that is accessible to marketers.
Adrian Friend, Head of Technology at KHWS said: "I have joined KHWS during a period of growth for the technology team, who have a wealth of skill and passion. Not only is it exciting to be able to help shape and focus our existing capabilities, but I am also keen to look at how we can leverage technology innovation to assist our Brand Commerce offering. At KHWS, there's a real collaborative spirit, tonnes of talent and best of all, no egos."
Mark Skelton, Founding Partner at KHWS said: "Adrian is a really exciting hire for us. He has a great deal of experience heading up tech teams in leading creative agencies, which will be invaluable as we continue to grow. His ability to embrace new technologies and combine them with inspirational leadership will ensure that we continue to deliver innovative and effective digital solutions for our clients."
Source: KHWS