Kinetic, the leading global out-of-home agency that is part of WPP, announced the appointment of Keith Kaplan as Global Chief Executive Officer. Kaplan is well-regarded as a strategic advisor at the intersection of digital and out-of-home (OOH) with a strong focus on innovative ways to drive success for clients. Kaplan takes over from Marc-Antoine de Roys, who recently announced his retirement.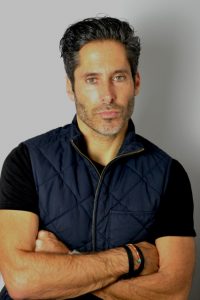 According to GroupM's This Year, Next Year Global Forecast, out-of-home is expected to experience 17.8% growth in 2021, followed by double-digit growth in 2022. As new technologies emerge and consumer behaviours pivot once again, Kinetic is primed to help brands anticipate and take advantage of the changes.
"I have always passionately believed that out-of-home is a severely undervalued medium with an extremely bright future. However, the world has never given a reason for out-of-home to accelerate its pace of change until now," said Keith Kaplan, Global CEO, Kinetic. "The industry is on the verge of a major transformation, and my priority is to put us at the centre of it all. I've also known the Kinetic team for a long time, and that experience tells me that they are ready for the revolution."
In his first move as CEO, Kaplan plans to roll out his vision focused on people, offerings and innovation that include investment in the professional development of the Kinetic's teams, development of new tools and offerings, and innovative ways for agencies and brands to connect with people as OOH technologies advance.
Source: Kinetic