LAB Group has appointed Matt Webb to the newly created role of Group Head of Digital, following its recent launch of two specialist agency brands, Riverr and VERJ.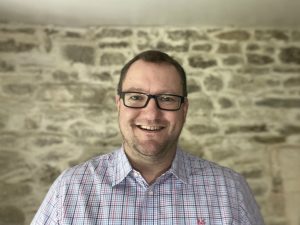 Webb joins from global digital agency Valtech, where he was Chief Technology Officer – Europe, overseeing major client initiatives and building its connected experience offering.
In his new role at LAB Group, Webb will be responsible for innovation and digital services across all of four of its agencies, with a particular focus on digital agency Riverr. As the technical leader for LAB Group, Webb will oversee the development of high-quality enterprise digital services, while also facilitating and inspiring innovative thinking.
Webb has more than 20 years' experience in C-level technology roles at large digital agencies, with particular expertise in delivering global enterprise content management and ecommerce projects, as well as in data, microservices architecture, the Internet of Things, augmented and virtual reality, and artificial intelligence. He has previously held positions at agencies including JWT, HeathWallace and Mirum.
He is also the founder of innovation consultancy Maker Unleashed, which focusses on the charity and healthcare sectors, and he acts as an advisor to a number of start-ups.
Webb will report to Jonny Tooze, CEO, LAB Group and work closely with Andy Mason, who was recently promoted to the dual role of Chief Operating Officer, LAB Group and Managing Director, Riverr; and Harpreet Bushell, Chief Growth Officer, LAB Group.
Jonny Tooze, CEO, LAB Group, said: "We're all hugely excited to have Matt on board as Group Head of Digital. It's rare to find someone that has such a creative mind as well as being a proven technical leader. I've been in the digital arena for 20 years now and I've not met anyone with the experience and abilities that he has. Matt is joining an exceptional team of digital experts and behavioural scientists at LAB Group and will help work with brands who want to develop new and exciting ways to interact and engage with customers."
Matt Webb, Group Head of Digital, LAB Group, added: "I'm super excited to be joining LAB Group at such an important stage in its evolution. I've been really impressed by the group's depth of expertise in behavioural science and the fascinating projects they're involved in. I'm very much looking forward to getting stuck in to what I love doing – leading, thinking, making and innovating." 
Source: LAB Group