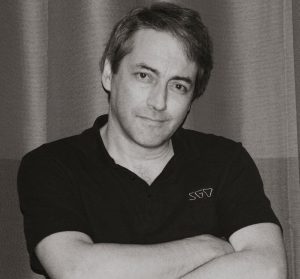 Multi-disciplinary creative studio Satore Studio has announced the launch of its new venture Satore Tech, with the appointment of creative technologist and SFX and VR expert, Sergio Ochoa as its head.
Sergio has a remit to bolster Satore's focus on research and development, investing a substantial resource into developing new technology-led solutions for clients. The studio is also committed to investing in and experimenting with emerging technologies for its own benefit so that its own understanding remains unparalleled, bringing a tangible competitive advantage.
Satore Tech will focus on a number of key priorities, including developing new filming equipment and techniques, with the aim of increasing productivity and quality. It will partner with other expert technologists – as well as universities – to develop and grow new talent within SFX, VR, XR (cross reality) and other creative tech spaces.
Sergio joins Satore Tech from leading high-end post-production software solutions company SGO, where he was creative technologist and CEO of the company's French division. Sergio brings over 20 years of experience within SFX and post-production tech, having worked with SGO on developing software applications. He has also worked as a CGI artist and VFX supervisor.
During his time at SGO, Sergio developed high-end post-production suite SGO Mistika – a tool that is currently used by major Hollywood studios and played a key role in bringing to life blockbuster films such as The Hobbit, Doctor Strange and the latest instalments to the Star Wars franchise.
Sergio will report into Satore's founder and director Tupac Martir.
Tupac Martir said: "Technology is evolving at a rapid pace, becoming ever more integrated into our daily lives and triggering new types of creative approach and output. That's why we have decided to launch Satore Tech; with a focus on developing the latest and greatest tech to bring creative ideas to life in new and exciting ways. Satore Tech will see new tech being crafted in-house to respond directly to client briefs, elevating our creativity to the next level. Hiring Sergio is a no-brainer. He has a depth of knowledge and experience that is unparalleled within the audiovisual space, making him the perfect fit here at Satore."
Sergio Ochoa said: "Throughout my career, I have worked across and founded several innovative companies within FX and VFX but am now looking for a new challenge. Satore is committed to developing an R&D capability that is second to none in the industry; that presents me with a fantastic opportunity and challenge to explore the potential of new technologies and to develop the most exciting experiences on behalf of our clients."
Source: Satore Studio