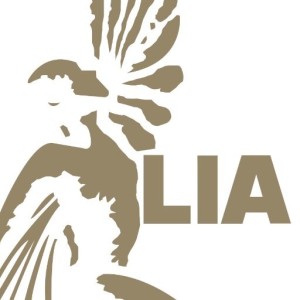 Continually dedicated to embracing the finest in creativity in an intimate and focused setting, the London International Awards (LIA) officially commences its 31st year with the opening of its entry system. Coming off a landmark 30th anniversary, LIA has received a reputation for consistently gathering some of the brightest creative minds and most respected people in the industry for meaningful discussions on every entry and unbiased consideration of the standout entries from each year.
The initial deadline for the 2016 LIA Awards is 10th June.
"The high level of experience and credibility of the (LIA 2015) jury was really something that I was proud to be a part of. We discussed things endlessly to really define the Gold, Silver, and the Bronze [LIAs], and it's a fantastic show to be a part of. The quality of the work is as high as anywhere in the world," says Wilf Sweetland, Managing Director of The Sweet Shop, Melbourne.
Entrants have the possibility of being recognized with a Gold, Silver, Bronze, or even the highly coveted Grand LIA statue. In 2015, over 14,000 entries from nearly 80 countries had the opportunity to be judged and honoured by approximately 100 creative leaders from around the world, with 699 statues awarded.
"Of all the awards you may win in your career and stack up on the shelf, there's one that will stand head and shoulders above the rest, and that's the beautiful LIA award… truly a statue with stature." – Malcolm Poynton, Global Chief Creative Officer of Cheil Worldwide
The 2016 judging period runs from 6th to 14th October. A shortlist will be released as each judging session concludes, followed by the announcement of all winners on 8th November.
John Mescall, Global ECD of McCann Worldgroup, states, "If you win at LIA, it's because you've gone through great judges [and] a really thorough and respectful judging process… there's no pressure on any of the judges to award anything for any particular reason, so it's one of the most pure advertising shows to enter and win."
All companies and/or individuals involved in the creative process are eligible to enter. Multiple entrants are permitted, as LIA recognizes that an entry is a collaborative effort, from the potential efforts of the agency to the production house to the digital team. Each company that wishes to enter must enter separately.
"If you want the best people on the planet to look at your work, and if it's good enough, to award your work, then you have to enter this show," said Ben Priest, Founder / Chief Creative Officer, adam&eveDDB, London.