In the next few days, don't be surprised if you come across images of celebrities and ordinary people from Brazil and other parts of the world with their tongues sticking out, reenacting scientist Albert Einstein's iconic photo. The gesture is the main symbol to represent the fight for equal rights — the goal of the #NobelForMileva movement, an initiative by Inspiring Girls, a British NGO that also operates in Brazil, in partnership with advertising agency SunsetDDB.
In honor of International Women's Day on Sunday (8), #NobelforMileva was created in defense of gender equality and female recognition in science and technology. It is also a global movement to advocate for justice, asking the Nobel Foundation in Sweden to recognize the work and talent of Mileva Marić, the Serbian physicist and mathematician who was also the first wife of physicist Albert Einstein, winner of the Nobel Prize in 1921. Mileva was a co-author in many academic achievements of the famous scientist, including the theory of relativity.
One of the actions to launch the campaign is a video that will be shown on digital platforms with a brief history of Mileva Marić and an invitation for women and people of any gender identity to take selfies sticking their tongues out and then post them on social media, starting on March 8,  giving new meaning to the gesture that transformed Albert Einstein into a pop icon and representation of a genius.
"The #NobelForMileva campaign, created by SunsetDDB, was received as an incredible opportunity by NGO Inspiring Girls to encourage young females to believe and follow their dreams. It is also a beautiful tribute to Mileva and all the forgotten women who deserve to be recognize and have their place in history," says Corinne Giely, the Chief Executive Officer of Inspiring Girls Brazil.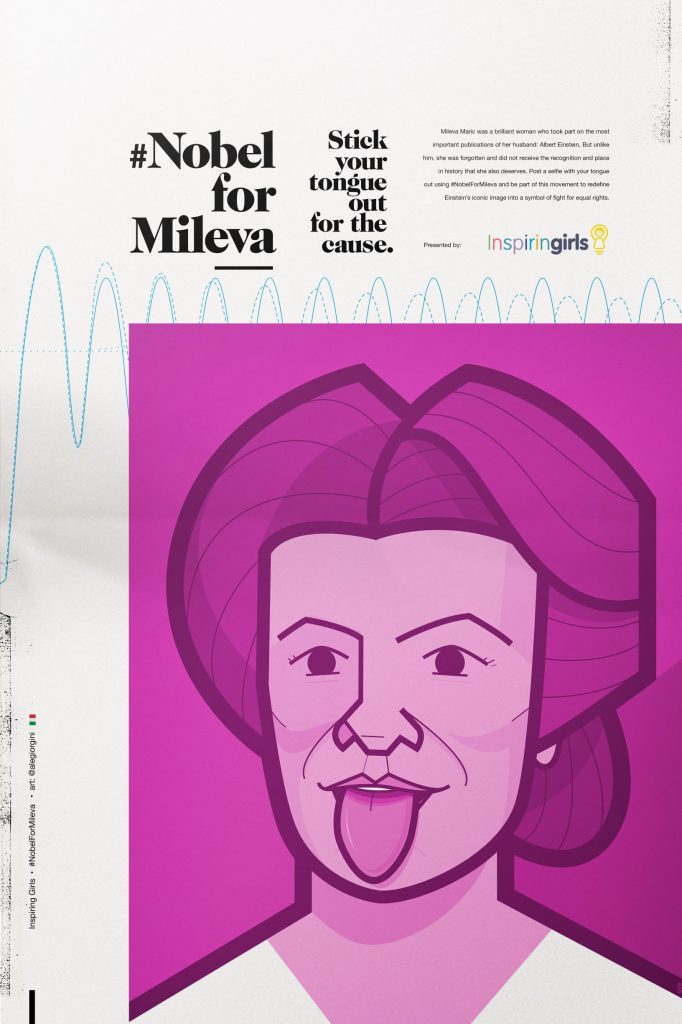 In addition to the digital mobilization, the campaign will recognize Mileva's contribution to science on other fronts, including paintings, graffiti, murals and even tattoos of the face of Albert Einstein's first spouse, made by artists from different parts of the world. The movement includes bust statues of the scientist with her tongue sticking out, which can be 3D printed to be exhibited in world-class universities.
Thiago Lacorte, Creative Director at SunsetDDB, says the campaign is an opportunity to do Mileva Marić justice. "It is perplexing to realize that most people have never heard of Mileva and to imagine how many girls did not feel represented in this context. In a historical reckoning, the campaign makes us rethink the way we give voice to women, not only as professional talents, but as agents of scientific and technological transformation," adds Lacorte.
The #NobelForMileva movement also relies on the "Milevas of the Future" project to showcase Mileva Marić story as inspiration for children. In late March, to wrap up the month of International Women's Day, an animated short film will be aired, with the story of three girls who are passionate for science and find in Mileva the necessary encouragement to follow their dreams.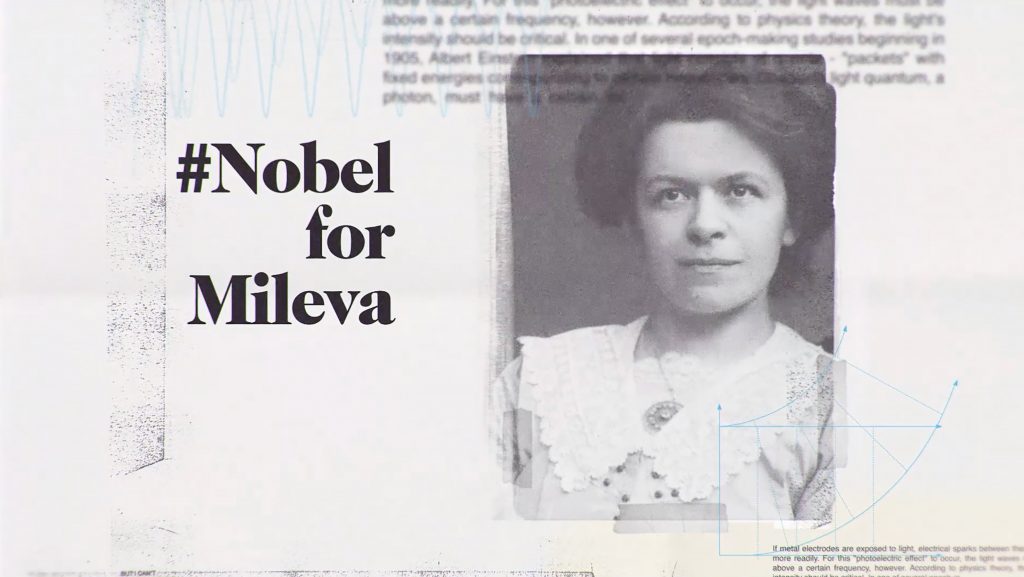 **
Credits
Client: Inspiring Girls
Agency: SunsetDDB
Chief Creative Officer: Sergio Mugnaini
Executive Creative Directors: Carlos Fonseca, Guilherme Giacomo
Creative Directors: Thiago Lacorte, Erick Moneró, Marilu Rodrigues
Art Director: Thiago Lacorte
Copywriter: Erick Moneró
Content Copywriter: Eduardo Pinho

Strategy VP: Marcia Aguirre
Strategy Director: Felipe Gavronski
Strategy Manager: Julia Aquino
Content Strategist: Gabriela Campagnucci
Executive Producers: Taís Caetano, Giuliano Springhetti
Producers: Fátima Latorre, Carolina Araújo
Content Production Company: Lemon, THE HUB + Jnto
"Mileva Marić"
Prodution Company: Lemon
Audio Production Company: Carbono Sound Lab
"Milevas of The Future"
Animation Production Company: Consulado
Audio Production Company: Carbono Sound Lab
Inspiring Girls
CEO: Vicky Booth
Projects and Communications Manager: Misha Monaghan
Ambassador / CEO Brazil: Corinne Giely-Eloi
Communications Manager Brazil: Kully Fuerstenau