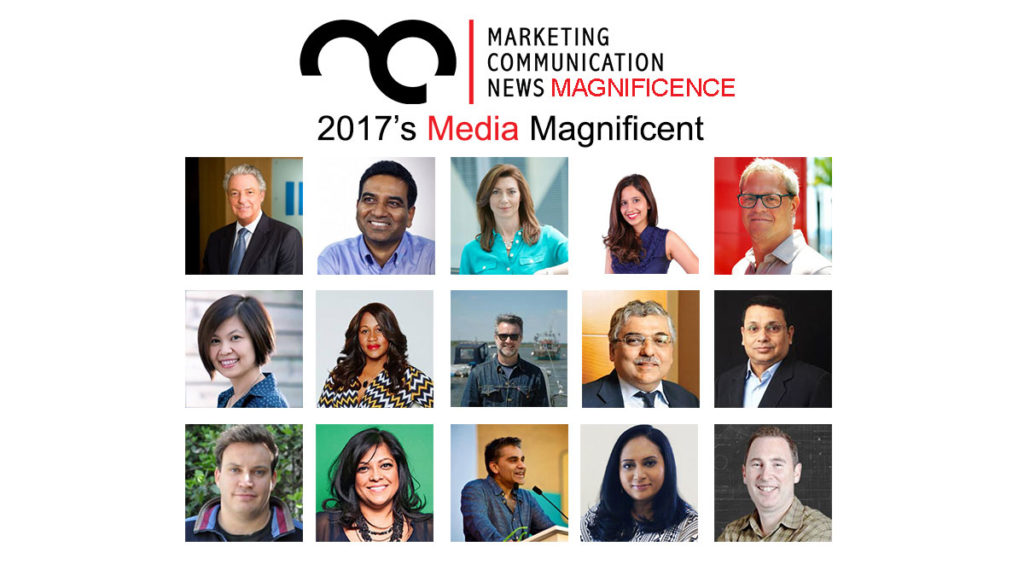 MarComm's Magnificence is a series where we highlight Magnificent individuals from the Marketing, Design, Advertising, and Communications industries.
For the second part of this series we would like to honor those who have successfully led and greatly impacted the growth of Media Companies.
From the Co-Founder of Whalar, an influencer marketing agency, disruptive B2B Publishers, to the CEO of Mindshare APAC, here are our picks (in no particular order) for 2017's Media Magnificents:
1. Ashish Bhasin, Chairman & CEO of Dentsu Aegis Network South Asia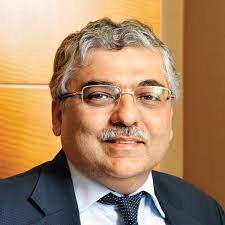 Ashish has been part of the Media, Advertising and Marketing community for the past 27 years.
Currently Chairman and CEO of Dentsu Aegis Network South Asia and Chairman of Posterscope and psLIVE Asia Pacific, Bhasin was named the Media CEO of the Year (India) and Chairman of the Year (India) by the Acquisition International Business Excellence Awards during its 2014 edition.
Also a member of the Dentsu Aegis Network Asia Pacific Executive Board, Ashish was adjudged the "Media Marketer of the Year" at the Brief Media Awards.
2. Karen Blackett, Chairwoman of MediaCom UK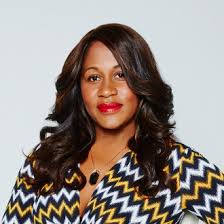 In October 1999 Karen was promoted to the Board of Directors of the newly merged MediaCom and The Media Business Group Board.  In January 2003, she moved from the Business Director role that she had held for so long to become the Marketing Director of MediaCom.
In 2003 and 2005 she was voted by Management Today as one of 35 Most Powerful Women Under 35 in the UK.  In 2008, Karen became MediaCom's Chief Operations Director for EMEA.  After three years strengthening the EMEA network, during which time MediaCom moved from the 5th to 3rd largest EMEA network media agency, Karen was promoted to CEO of the UK Office in January 2011, running over £1.2bn of media billings and over 1,100 people.
During Karen's tenure as CEO, the UK business won over £790 million of new business. In 2015, Karen led the agency to win the coveted Tesco business, after over 23 years with their incumbent agency. MediaCom were voted Agency of The Year by industry magazine Campaign, for an unprecedented two years in a row, in both 2013 and 2014. In January 2016 after serving as CEO for 5 years, Karen was promoted to Chairwoman of MediaCom UK.
3. Matt Cooper, Founder of Little Black Book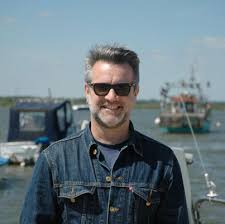 Matt Cooper has been working in the ad world for over 20 years. He began at Saatchi & Saatchi, London in the crazy world of the 1980s before the internet and mobile phones. He moved over to a small effects company called The Mill, now one of the top post companies in the world with offices in London, NY and LA.
While at The Mill, Matt launched the online advertising approval, archiving and distribution site BEAM.TV. He left BEAM to form Chilibean and later became MD of the Gunn Report. It was during his time at BEAM, travelling constantly to meet ad people all over the world, that the idea for Little Black Book (LBB) was formed.
He needed to know the best companies to contact, the best places to stay, ideas for where to take clients for a meal, and what other info he needed whilst in each city. There was no central place where he could find any, let alone all, of this information. LBB began as a series of books before going online. Soon it would cover over 50 advertising centres worldwide. Matt has since launched a very successful PR Division to the LBB Portfolio.
4. Andrew R. Jassy, CEO of Amazon Web Services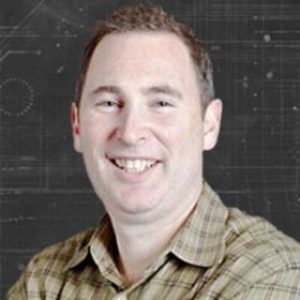 Andy Jassy is CEO of Amazon Web Services (AWS), the world's most comprehensive and broadly adopted cloud platform.
Having led AWS since its inception, he's managed an inventive and nimble team that has delivered more than 90 cloud infrastructure and application services that are used by millions of start up, enterprise, and government customers around the world.
Jassy joined Amazon in 1997. Prior to founding AWS, he held various leadership roles across the company. He has an AB from Harvard University and an MBA from Harvard Business School.
5. Jean Lin, Global CEO of Isobar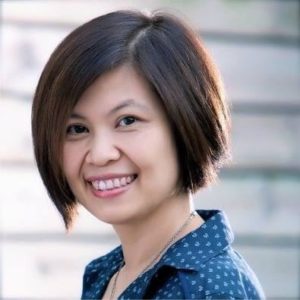 As Global CEO of Isobar, Jean Lin is responsible for one of the fastest growing, full service digital agency networks in the world, and managing over 5,500 talented digital marketing pioneers in over 85 locations across more than 45 markets globally.
Promoted to Isobar Global CEO in March 2014, Lin is based in Shanghai to lead one of the fastest growing, full service digital agency networks in the world, with over 5,500 talented digital pioneers in over 85 locations across more than 45 markets globally.
In January 2016, Lin was appointed a member of the Global Executive Team at Dentsu Aegis Network, Isobar's parent company.  She was named one of 30 global "Women to Watch" by Advertising Age in 2009; ranked amongst Asia Pacific's top female talent in 2010 and selected as one of the region's Top 5 CEOs by Campaign Asia Pacific in 2013.
Under her leadership, Campaign Asia Pacific has awarded Digital Agency Network of the Year Isobar five times in the past six years. Lin holds a Masters Degree from Northwestern University in the US, and is a constant contributor to industry thought-leadership content and events.
6. Roshni Mahtani, CEO and Founder of Tickled Media/Asian Parent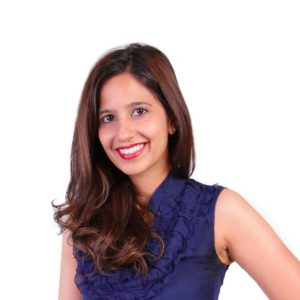 Roshni Mahtani is the CEO and Founder of Tickled Media, the publisher of parenting social network – ParentTown, and media assets – theAsianparent.com and IndusParent.com.
Her company reaches 11 million Asian mums monthly and has operations in Singapore, Hong Kong, Taiwan, Malaysia, Thailand, Philippines, Indonesia, Vietnam, Sri Lanka and India. Roshni is also actively involved in the start-up community.
In 2015, she founded the Female Founders Network, a group of over 2,000 female founders. She also sits on the board of TIE Singapore and is a mentor at JFDI and the Crib where she works with early stage start-ups.
Besides her interest in the start-up world, Roshni is also an Executive Producer of Untouchable: Children of God – A 2014 documovie about young girls in the brothels of India and how they are sold and trafficked from Nepal. Roshni has graced the cover of multiple magazines and newspapers in the region. Her company has been mentioned in over 200 media outlets ranging from the BBC to the Singapore Straits Times.
7. Neeraj Nayar, Founder and Chairman of The adFAB Media Group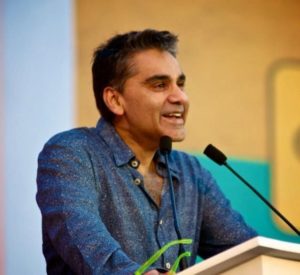 An Industry veteran of 25 Years and a former Cannes Lions Executive, disruption is very much the modus operandi of Neeraj Nayar. 20-years ago he started The FAB Awards to bring a greater focus to the vast and important sector of Food and Beverage.
The Awards have gone from strength to strength since then – supported by a number of major agencies and brands – with 3000+ entries from over 60 countries around the world. The FAB Forum is a recent addition in the form of a Thought-Leadership session and has been supported by YouTube and Google over the past few years.
Following the success of The FAB Awards, he turned his eye on the trade press world, founding FAB News, Lovely Mobile News and MarComm News – all with a healthy following, focusing on different facets of the Marketing and Communications Industry.
His latest venture is a fresh and unique take on awards. The Lovely Mobile Awards, highlight work done in the Mobile Marketing and New Technology sectors. They don't have any categories and the judges are the ones who decide what the project should be awarded for.
8. Deepika Nikhilender, CEO of CtrlShift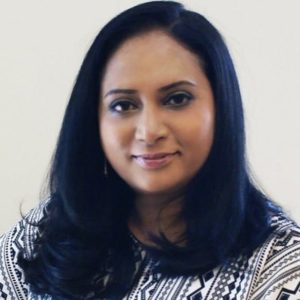 A maven in the Singapore media and marketing industry with her contribution to the media community, Nikhilender was recognised when awarded the 'Media Person of the Year' by the Singapore advertising association of advertisers and agencies.
Deepika was also named as "Innovator of the Year" by The Internationalist magazine in New York and won the coveted "Regional Client Leader of the Year" award by Campaign Asia.  Deepika has 20+ years of experience across all aspects of marketing and media, having transitioned from planning, account leadership, data science, strategy to office leadership in the WPP company.
Over the last seven years she brought the rich learnings from these domains to fulfil the regional domain leadership for Business Science and Product, for the APAC region in the largest media investment agency group in the world.
9. Lindsay Pattison, Chief Transformation Officer, GroupM Global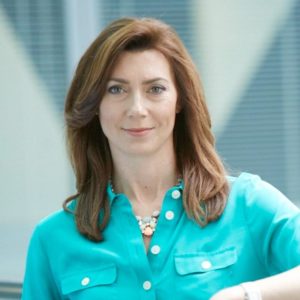 In May 2017, Lindsay was named Global Chief Transformation Officer for GroupM. The newly created position sees Lindsay lead change initiatives across GroupM, its media agencies and specialists, and working closely with leaders across WPP to deliver the best possible communications for clients.
Lindsay previously served as the Global CEO of Maxus, a position held since October 2014. She joined Maxus in October 2009 as UK CEO and in August 2012, Lindsay took on an additional role as Global Chief Strategy Officer for Maxus. Prior to Maxus, Lindsay worked at PHD and client-side at Sony Ericsson, after starting out at Young & Rubicam in a full service agency environment. Lindsay now sits on the Chime LTD board as a non-executive director, representing WPP.
She served two terms on the WEF Global Agenda Council on the Future of Media and was named one of Cranfield's FTSE Board Report's 100 Women to Watch in 2015 and 2016. Lindsay was also named to Ad Age's 2015 class of Women to Watch. As a passionate and vocal campaigner for gender equality, she launched 'Walk the Talk', an initiative to help senior women at Maxus to thrive and progress in their career – a program now adopted globally by WPP.
10. Nishma Robb, Marketing Director for Ads at Google UK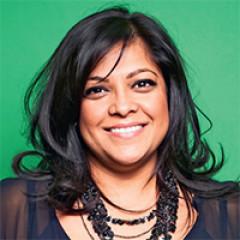 As the leader of marketing for Google and YouTube's advertising products in the UK and the Chair of Women@Google, Robb has built an impressive reputation for delivering outstanding marketing. This year she has been a driving force in helping to strengthen relationships between Google and the UK advertising community.
Robb is the mastermind behind some of the industry's most loved events – from the YouTube Brandcast event, last year hosted by James Corden, to Soho House's House Festival. She also leads the ThinkwithGoogle content platform. Nishma Robb is a spirited marketing leader, a champion for diversity in business, and a regular keynote speaker.
She is proud to have been listed as a 'Trailblazer' in the Campaign 2016 Annual, is in The Hospital Club's prestigious h100 2016 list as one of the top most influential and innovative people in the UK's creative industry, and is recognised as one of the top seven BAME execs in marketing as well as one of the top 10 women in B2B marketing.  She was recently awarded a fellow of the Marketing Society. Passionate about inclusivity and the empowerment of women, Nishma is on a mission to inspire girls everywhere with opportunities for future careers in technology and to also shift the way women are represented in all advertising and media.
11. Michael Roth, Chairman and CEO of Interpublic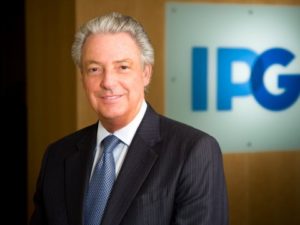 Michael I. Roth is Chairman and CEO of Interpublic, one of the world's largest organizations of advertising and marketing services companies. Prior to serving in his current role, Roth was a member of the company's Board of Directors.
Since assuming leadership of Interpublic in 2005, Roth has righted the company's financial course and moved to make it an industry leader by defining new models that provide value to clients in a rapidly-changing media and marketing environment.
Prior to his current role, Roth was Chairman and CEO of The MONY Group Inc., a financial services holding company. Under Roth's leadership, The MONY Group diversified its business mix, broadened its distribution channels, and enhanced its ability to compete in a changing financial services marketplace.
12. Marc Schader, Group Chief Executive – Global Growth at Havas Media Group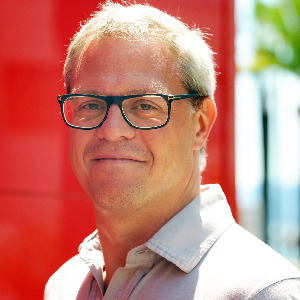 Marc started in the media agency business in 2004 joining MPG as SVP Global Network Development Director, successfully overseeing business development internationally. In 2010 Marc was promoted to Chief Commercial Officer of MPG/Media Contacts globally, leading major international wins such as Hyundai Kia, Credit Suisse, Barclays and Philips, as well as overseeing global client relationships for key accounts such as Coca-Cola and Philips.
Following a major restructuring at Havas Media Group in 2013, Marc was appointed Global Chief Commercial Officer for the group responsible for all commercial and marketing activities and efforts at Havas Media Group and has led major additional group wins such as JDE, EA Games, Lactalis, LGE, Emirates, Iglo Group and Merck.
In December 2015, he was promoted to Group Chief Executive – Global Growth to lead the growth strategy and efforts of the Group. In recognition of his contribution to the industry, in 2010 Marc was named Media Innovator of the Year by the Internationalist magazine, and was President of the Jury of the Cristal Festival 2012.
13. Uday Shankar, Chairman and CEO of Star India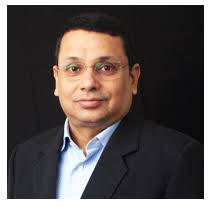 Uday Shankar has spearheaded an expansive journey for Star India. Under his leadership, Star has grown into India's largest media company – an exciting creator of compelling content. Since taking the reins in 2007, Uday has made a series of bold moves and pioneered the transformation of Star into a diversified media company.
These include leading initiatives in distribution through Media Pro, movies through Fox Star Studios, regional and local language television through Asianet and Maa TV, and consolidating sports broadcasting operations through 21st Century Fox's acquisition of its joint venture with ESPN, setting up Star Sports as one of the largest sports broadcaster in the country.
Under his leadership, Star has also made strides in disrupting the digital landscape with the launch of Hotstar. These moves have, and continue to, set the pace for the rest of the industry.  In addition to his leadership of Star, Uday is a leading voice of the media and broadcasting industry in the country, shaping reforms for the industry and its consumers.
14. Ashutosh Srivastava, CEO and Chairman APAC HQ in Singapore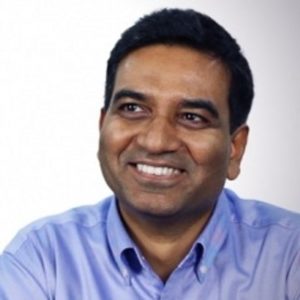 Ashutosh currently manages Mindshare for APAC, Middle East, Africa & Russia/CIS, and leads key client relationships with Unilever, GSK, PepsiCo, KC, Yum, and Nestle in this diverse region. He is based in Singapore,
Ashutosh has been part of the WPP group since 1994, initially with J. Walter Thompson in account management, strategic planning, and media specialist roles, and then with Mindshare from 2002 as its MD, when it was set up in India. Prior to his current role, Ashutosh ran Mindshare for the Asia Pacific region, and before that, GroupM South Asia from Mumbai.
Ashutosh is keenly involved with the new developments in the entertainment and media sector, in data analytics, and new media technology, with focus on mobile and wearables. – looking at their impact on consumers, on agency business strategy, on brand marketing and in new media agency products and services. He is the current chairman of APAC board of the Mobile Marketing Association (MMA) – and has done keynote addresses at various MMA conferences championing the adoption of mobile devices, connected devices and Internet of Things.
Under Ashutosh's leadership, Mindshare has been Voted Agency of The Year at The MMA Smarties Awards and contributed largely to Mindshare being named Lovely Mobile Awards – Agency of The Year 2016 in The Lovely Mobile Report.
15. Neil Waller, Co-Founder of Whalar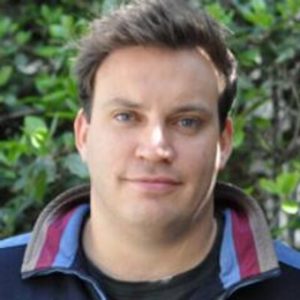 Whalar was founded by Neil Waller and James Street, two entrepreneurs who quit University after being told they looked uncomfortable in a suit.
They discovered the world of influencers whilst looking for ways to build brand awareness and create genuine and impressive content for their fashion brands. Waller went on to win the fashion and apparel category of Shopify's Build a Business Competition. The prize was a week on Necker Island where the idea for Whalar was born.
The platform launched in 2016, and quickly established itself as the most effective tool in the marketplace. It is now used by major brands all over the world, helping them to collaborate with the best creators and produce meaningful campaigns.  Whalar stands for, and always will, authentic, creative and engaging content.  It is still the only Facebook and Instagram marketing partner in the influencer space.
Article by Julia Brown, Correspondent, MarComm News