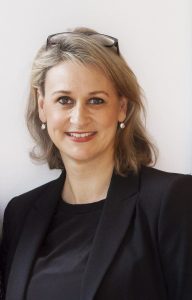 MarComm's Star Parade is a series where we shine the spotlight on some of the global stars from the Marketing and Communications industry, and Rowena Curlewis, CEO and founder of drinks design specialists Denomination has been just that….
Q) Give us a brief insight into your career so far?
My first job was as a marketing assistant for Random House book publishers – a great fit for a booklover with a Communications BA. After a couple of years there I set off to the UK, like most Australians in their early 20s. I landed a job with Publicis Dialogue, the marketing and PR side of advertising giant Publicis. It was a 'sink or swim' experience working for David Haigh, now Chairman of Brand Finance (and non-exec director of Denomination UK).
When I returned to Australia, I decided I wanted a more creative role, and design was the industry I chose. I joined Landor, and my first client was Penfolds Wines – they're still a client today.
I'd long admired the work of Margaret Nolan, as did most people in the Australian design industry, and so when I was headhunted to be Client Services Director of her then business Kirby+Nolan, I didn't hesitate.
In 2001 Margaret sold her share of the business, and in 2002, with my new-born in arms, we started our own agency. We were clear about what we did and didn't want: we wanted to specialise in drinks, we wanted a linear rather than hierarchical agency structure with a collective of experts.
Q) What, according to you, is the strongest tool in your skill set?
The ability to learn quickly, and the desire keep learning. The more I absorb about our industry, the more it seems I have yet to know – about growers, winemakers, distillers, brewers, cidermakers… I always want to know and understand the latest print techniques and how we can push them further. I'm constantly looking for new trends and working out how we can use them in our work. Sharing this knowledge is very important, too.
Q) What is your favourite piece of work that you have created?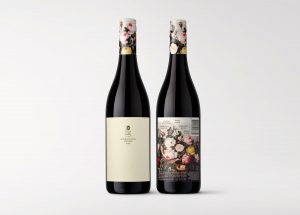 We've created hundreds of brands, so it is tough to select one. However, I am very proud of a recent brand called Tread Softly, which launched in the summer. This is a new wine for a new generation; an embodiment of the values that many of us hold today – personal wellbeing and health, environmental sensitivity and protection.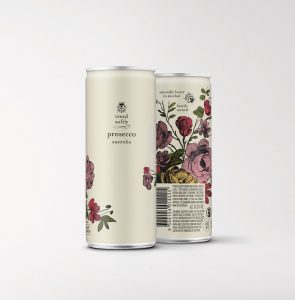 The wine is made using certified sustainable agricultural methods; it is naturally lighter in alcohol; it has minimal preservatives; it is vegan-friendly, and it has beautiful, delicate aromas and flavours. The packaging design is stunning, with minimal branding on naturally flecked paperstock on the front, and a luscious oil illustration on the back label and capsule.
Q) What is your favourite piece of work you wish you had done?
There is an iconic brand from Spain called Matsu featuring extraordinarily beautiful and evocative photographs of three generations of winemaker: grandfather, father, son. It is intimate, warm, and distinctive, and was truly original when it was first produced.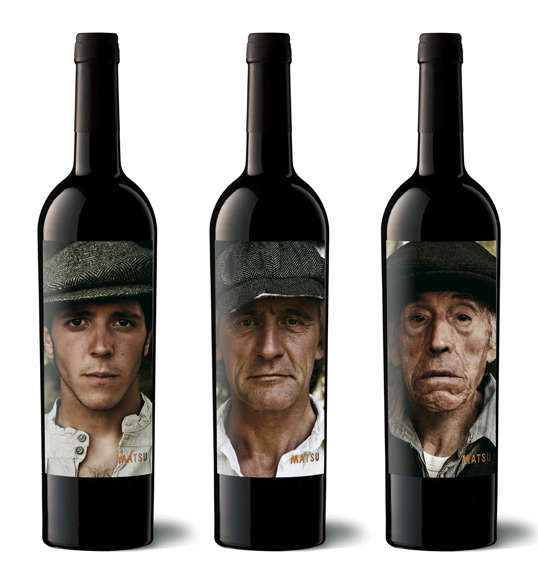 Q) Who (if anyone) has been the greatest influence in your career?
My business partner and our Global Creative Director Margaret Nolan. She supports me and pushes me. Her level of expectation is incredibly high, and she continues to raise the bar, for herself, for our team and for me. I find it incredible that, having worked with her for more than 20 years, she continues to surprise and delight me with the ideas she generates.
Q) What would you change about the industry, if you could?
I would change the proportion of women in senior leadership positions in design. I find it extraordinary, and depressing, that only 11% [Kerning The Gap] are female. It is a sad inditement on our industry.
Q) Tell us something that people wouldn't necessarily know about you?
I'm a very open and transparent person, so there's probably not a lot that people don't know about me! Perhaps it is that my values, as well as my approach to life and people, are heavily influenced by my late grandmother who was an incredible woman – the sweetest and strongest person that I've known. I live by her mantra: "To thine own self be true". It has stood me well.
Q) Where would you ideally like to be in your career in the next five-years?
As Denomination continues to grow, the natural progression for me will to be less client-facing and more industry-facing, representing our company in the drinks and design arenas. We plan to grow our UK and US offices significantly, so this will be a key focus of mine over the next few years.