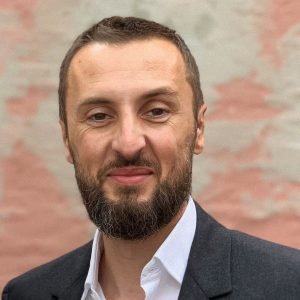 McCann Copenhagen has appointed Murat Zubcevic to head McCann Health Nordics to support the growth of McCann Health in the region and join the regional McCann leadership team. Zubcevic has over 15 years of experience working both on the agency and client sides in healthcare marketing, branding and communications, including digital, and has a track record of accomplishments in leadership positions and in achieving measurable results for clients and companies.
"I am delighted that Murat is joining our team at this critical time of growth for McCann Health in the Nordics," said Tobias Smidth-Fibiger, CEO of McCann Copenhagen. "Murat's substantial local and international expertise will allow us to further build McCann Health's services and offering and drive our health-marketing expertise deeper to better respond to the growing needs of clients in the fast-changing world of healthcare."
McCann Health has experienced substantial growth in the Nordics region during the past couple of years and has established itself as a leading healthcare partner for top tier global and local Pharma, Wellness and Med Tech clients.
"McCann Health has been doing exceptionally well over the past years and I am thrilled to be joining such a strong agency and team," said Murat Zubcevic, Managing Director, McCann Health Nordics. "Healthcare is changing rapidly and we must change accordingly. As part of the Danish and Nordic management teams at McCann, I look forward to help drive and grow the business across the region and to explore opportunities beyond our current clients and capabilities."
Zubcevic was most recently Senior Director and Practice Leader for Health and Business-to-Business verticals at Ogilvy Denmark. Zubcevic's years of agency experience, includes working in the healthcare space at Kunde & Co, Adtomic and Vertic.
He also has extensive experience on the client side, from when he handled Global Digital Customer Engagement at Lundbeck, a global pharmaceutical company headquartered in Denmark, and where his work focused mainly on the Far East, Europe and United States.
McCann Health Nordic is part of the McCann family, united across more than 100 countries by a common mission: helping brands play a meaningful role in people's lives. McCann Health Nordic is based in Copenhagen, and also has a presence in Stockholm, Oslo and Helsinki.
Source: McCann Copenhagen