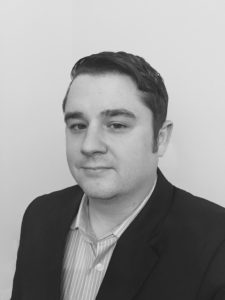 MCD Partners, a digital customer experience agency under M&C Saatchi's LIDA, has hired Adam Murray as Vice President, Agency Development and Head of Search and Social.
Based out of the Chicago office, Murray is tasked with driving agency growth and will expand the shop's capabilities in search, social and media, building on its core offerings of experience design and digital marketing. He reports to Co-founder and Partner, Ian Magnani, and will work across a number of clients on the agency's roster, including Discover and TIAA CREF.
"Adam has a proven track record in new business and paid media and will be key in growing MCD Partners' capabilities, especially in the Chicago area," says Magnani. "We know he's more than capable of taking our clients' experiences to the next level and we couldn't be happier to have him on our team."
Murray joins MCD Partners from GroupM, where he led the Search & Social new business and client development practice across their North American network of agencies – which includes Catalyst Digital, M80, Maxus, MEC, Mediacom, MetaVision and Mindshare. Working with a variety of Fortune 1000 brands over the last decade, he has deep cross-media experience with heavy emphasis in the paid and organic search and social space.
"Moving to MCD Partners feels like a natural progression," says Murray. "The opportunity for substantial growth at the agency is real and vast, I'm excited to play a role in MCD's evolution. The strategic alliance we're developing with Lida and the M&C Saatchi Global Network will only accelerate our growth."