Sassy female fashion brand 'Never fully Dressed', has launched its first national TV advertising campaign with Media Agency Group (MAG) to promote its styling of fabulous prints and diverse customers, capitalising on ITV2's Love Island and Love Island 'On Demand' advertisement placements, to promote its range of chic clothing.
Never Fully Dressed (NFD), is aimed at women from 25 to 35 worked with Media Agency Group to explore opportunities to grow its brand presence and build consumer awareness using more traditional marketing methods.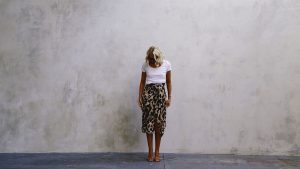 John Kehoe, CEO of Media Agency Group said: "TV still has a valuable place in the whole marketing mix and Love Island has clearly demonstrated how young audiences are using the medium to consume relevant content. Never Fully Dressed is a high-end online fashion brand and we felt that advertising both on ITV2 and on demand during Love Island, were the perfect place for this female focused clothing brand."
Never Fully Dressed is an online store which started life on market stalls in 2009. It has one high-street store on Queens Road in London.
Lucy Aylen, from Never Fully Dressed said: "We just felt it was about to time to share our love with the world on a higher platform. The Love Island viewer felt the perfect place to start."
Source: Media Agency Group