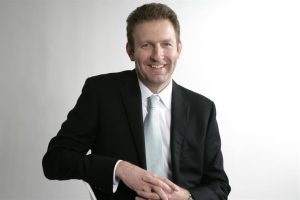 Data-driven media agency, Medialab, announces a significantly expanded team following an incredibly successful year. All of the hires bolster an already impressive senior team, spearheaded by Stewart Easterbrook as chairman.
Following an exceptional 2017, which saw the agency post figures putting them 135% ahead of other agencies of their size when comparing average turnover growth, Medialab is on course to deliver a second industry-busting year.
The success has allowed the agency to make a number of key senior hires, most notably that of Stewart Easterbrook as Chairman. Easterbrook is most widely known for his previous position as CEO at Starcom MediaVest Group UK, and his current role as Chairman at MiQ (formerly MediaiQ).
As part of ambitious growth and development plans, Medialab is also enhancing its service offering in new and innovative ways with the appointments of Steve Venes (ex John Ayling) as Broadcast Director and Tony Oakley as Head of Digital (ex MC&C), and 10 other key senior executive hires.
The appointments come at the same time as an expanded portfolio of clients, including The Royal British Legion, N Brown Group and The Spectator. This continued new client success, coupled with a 100% client retention rate for 2017-18, means that Medialab is predicted to grow by over 110% again this year. This success was confirmed with the recent win of four DMA gold award wins for its work with the National Trust and Scope.
Easterbrook said of his appointment: "The incredible growth and client retention that Medialab has experienced highlights the appetite clients have for our unique approach to media planning and buying. I am delighted to be joining the already impressive board as chairman, as they perfectly represent the changing nature of the agency model within the industry, a topic I'm very passionate about. We live in a time where transparency is key. Medialab are committed to providing this for their clients."
Marcus Orme, CEO, Medialab added: "Our curiosity and ambition to continually optimise and innovate our proposition ensures we provide the best results for our clients. This plethora of senior hires demonstrates our commitment to continually provide the best in market offering, and the most cost-effective solutions for our clients. This is all down to the incredible team we have, one which delivers a turnover per head that is 156% ahead of other agencies our size."
Source: Medialab