Mercury Processing Services International, payment processing company located in Croatia and Slovenia, has announced it will say goodbye to its name and corporate identity following a complete rebrand. The rebrand will extend across all facets of the brand, including its logo, tone and name.
To lead the rebrand, the company has selected independent customer experience design consultancy, Start.
The project aims to bring to the company a modern and distinctive identity that represents its ambitions to expand globally within the payments processing industry, which is valued at $900 billion.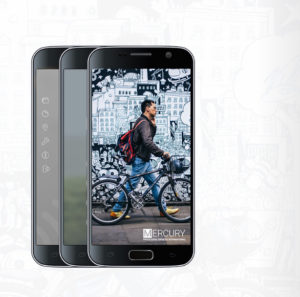 Mercury Processing Services International builds innovative end-to-end payment technology, backed-up by cutting-edge risk protection solutions. In addition to issuing and acquiring solutions, the company has recently rolled out a consumer-facing mobile wallet and tokenisation technology.
Founded in 2009 as the internal payment processing company of Italian banking group Intesa Sanpaolo for its banks outside Italy, the company has expanded rapidly, serving clients across Central & Eastern Europe, the Middle East and North Africa.
In 2016, the company was acquired by Mercury UK Holdco Limited, itself owned by a consortium of funds managed by Advent International, Bain Capital Private Equity and Clessidra. With a  new owner and as the company prepares to push further into the wider European market, it has enlisted Start to create an identity that represents those ambitions and gives the company's 300+ employees split among offices in Slovenia and Croatia something to rally behind.
To meet the expectations of the rebrand, Mercury Processing Services International was looking for an agency that understood its proposition, its culture and its market.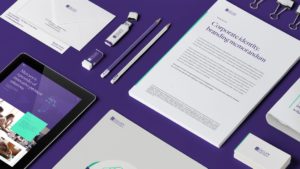 "The rebranding and renaming of Mercury Processing Services International is an incredibly important step for our business as it will signal our ambition and intent within the payments processing market. We took a great deal of care when it came to choosing a suitable agency partner. Start demonstrated an understanding of our business from the outset," said Renata Devčić, Head of Marketing. "I have no doubt that together we're going to create something every one of our employees can be proud of, and a brand that will convey to our existing and potential new clients that our company is credible, reliable, responsible and trustworthy."
"Payments processing is one of the hottest areas in the financial sector right now and we're excited to be working with one of the fastest growing players within it," added Start's Co-founder and CCO, Darren Whittingham "We've seen firsthand that they have the ambition and innovation required to expand internationally and we are thrilled to be in a position to work with them to develop a name and a brand that matches the cutting-edge work they do."
Source: Start