Michelob ULTRA, the fastest growing beer brand in the US, unveiled the ULTRA Caddie bag, a premium and unexpected innovation for golf fans.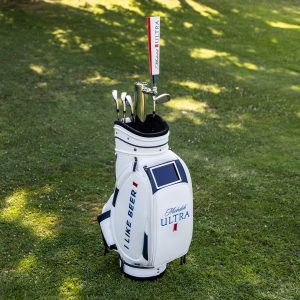 This first of its kind prototype includes everything needed for the optimal 19th hole experience – from a keg filled with Michelob ULTRA to speakers and more – and is now available to win for one lucky beer lover.
Consumers everywhere can enter for a chance to win the bag by sharing how they live ULTRA using #ULTRACaddieContest on Facebook, Twitter or Instagram.
"We are always looking for new ways to innovate and help our consumers live fit and fun, and the ULTRA Caddie delivers both," said Azania Andrews, vice president, Michelob ULTRA. "Michelob ULTRA has been the official beer of golf for more than a decade, and we're excited to unveil the ULTRA Caddie at the PGA Championship in St. Louis."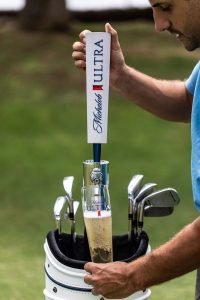 The ULTRA Caddie Bag comes with state-of-the-art features including:
128 Oz. refillable keg with custom Michelob ULTRA tap handle
Rechargeable Bluetooth speaker
Built-in tablet for streaming all your favorite media
Storage for pint glasses
LED lighting
As the official beer sponsor of the PGA Championship, Michelob ULTRA will debut the ULTRA Caddie at the PGA Championship at Bellerive Country Club in St. Louis, Mo. where golf fans can experience and learn about the bag in person.
Source: Anheuser-Busch