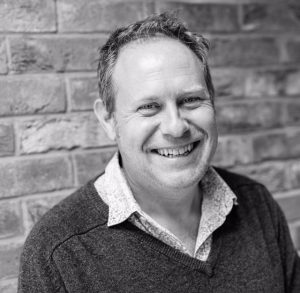 MiQ, the leading Marketing Intelligence company, has announced the appointment of Giles Ivey in the newly created role of CEO, UK. Joining in June, he will oversee MiQ's impressive growth in the UK and continue to expand the business across Media, Analytics and Technology.
Giles comes to MiQ with a hugely impressive background in the industry, having previously been a Non-Executive Board Member and then Global CRO at Avid Media. Prior to this, he was Managing Director, UK, at Collective, where he oversaw the acquisition of the company by Time Inc. UK. Ivey has also held commercial lead roles at BSkyB, News UK and AOL.
Reporting to MiQ President, Richard Dunmall, Ivey will have full responsibility for the UK business; joint Managing Directors, Joe Worswick and Evangelos Sideras, will report to Ivey.
Giles Ivey, CEO, UK, at MiQ said: "Since MiQ opened in 2010, it has built up a reputation as a company that gets great results, champions professionalism and produces amazing work. However, what's more exciting is where the business is heading. Media iQ recently re-branded as MiQ and the ambition is to be the world's leading independent Marketing Intelligence company; the UK is a critical market as we bring that proposition to life with our agency culture and client partners. I've been really impressed with leaders globally and locally in the UK – and I can't wait to get started."
Richard Dunmall, President at MiQ, said: "I'm very excited that Giles is joining us. He has great digital credentials and ran businesses like AOL and Sky Digital Media at times of big expansion. He is a well-known, respected and liked character across the UK Market and I'm delighted to have him on our team. Our business is rapidly evolving as we seek to articulate our vision across Media, Analytics and Technology, and Giles – alongside our excellent UK leadership team – can really bring that to life."
In the last year, MiQ has made several senior-level hires, including Nicola Young as Vice-President of Marketing EMEA, Simon Tray as Global Chief Financial Officer and Rebecca Mahony as Chief Marketing Officer.
Source: MiQ