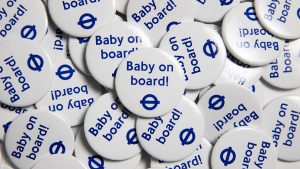 Mothercare, the UK's number one specialist retailer for babies and expectant mothers, and BABYZEN, the innovative brand behind the YOYO+ stroller have been announced as the new sponsors of Transport for London's (TfL's) pioneering 'Baby on Board' badge for the next three years.
The badge, welcomed by mums-to-be, encourages passengers to help make pregnant women feel more comfortable when they are travelling by offering them a seat. The badges have become a familiar sight on the transport network.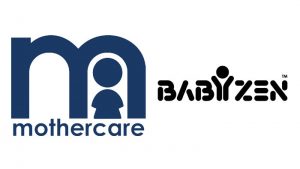 Expectant mothers will now be able to collect their Baby on Board badge instore at selected Mothercare outlets. In addition the free badge can be ordered on TfL's website, or by asking station staff across the network.
Chris Macleod, TfL's Commercial and Revenue Director, said: "We are really excited to welcome Mothercare and BABYZEN as the new sponsors of our Baby on Board badge. It's a great collaboration on an iconic badge that helps thousands of expectant mothers travel more comfortably on the network."
The sponsorship deal will generate more than £100,000 that will be reinvested back into improving London's public transport network for everyone.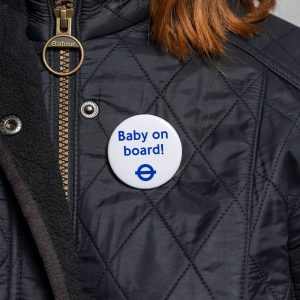 Liz Day, parenting consultant at Mothercare said: "Mothercare supports all expectant mothers and we are delighted to be sponsoring TfL's Baby on Board badges. Mums will be able to gain access to a badge at more than 30 Mothercare stores in and around London, which will hopefully lead to a safer, more comfortable journey."
Audrey Mizrahi, owner of Whitestep, BABYZEN UK distributor said: "We wanted to extend our support to mums-to-be beyond our innovative YOYO+ stroller, the first stroller accepted as cabin luggage on board of planes. This partnership is a great way of doing that as it helps parents to embrace the ease of travel with children, and encourages them to continue active lifestyles throughout parenthood, without the worry of travel limitations."
Source: Transport for London