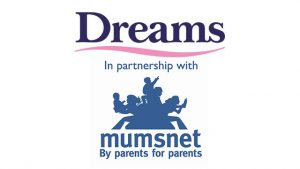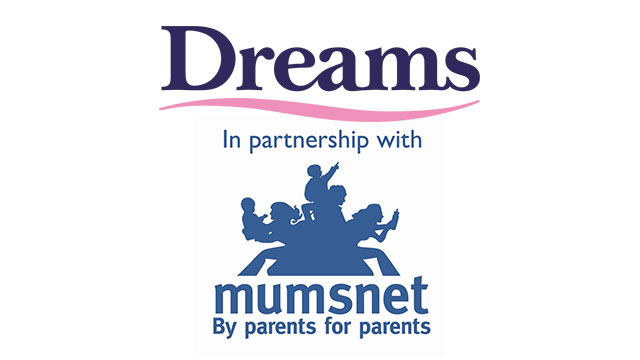 Mumsnet, the UK's biggest website for parents, and leading bed specialist, Dreams, have signed a strategic partnership. In an industry first, the two brands will work together to create two mattresses – specially designed by parents, for parents and parents to be – which will be available to purchase in many of the retailer's 190 stores, nationwide, from the end of April 2018.
The new product development and branding, supported by brand extension agency three60brands, will be the first product collaboration of this kind for both Mumsnet and Dreams. The mattresses will be designed by Mumsnet users, based on two pieces of research: a detailed sleep survey of more than two thousand Mumsnet users, and consumer feedback from a focus group of ten Mumsnet users and influencers. The focus group and tour at the Dreams Bed Factory in Oldbury UK, was to learn about the handmade mattress production process and to try out a variety of mattress options and their components before building the ultimate mattress for parents.
The partnership will also include onsite, social and influencer marketing; and brand licensing to support sales in store and online.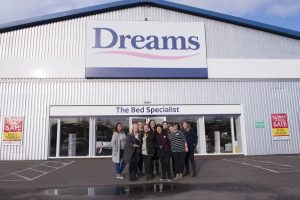 Justine Roberts, Mumsnet Founder CEO, said: "For parents, especially those with babies and infants, sleep is an all-consuming issue: how much of it we need, how much we're actually getting, and how often we're leaving our car keys in the fridge as a result of the disparity. Nine out of ten Mumsnet users say that their mattress makes a difference to the amount and quality of sleep they get, so we're phenomenally excited to be working with Dreams on designing comfortable, practical, affordable and beautiful mattresses for families."
Lisa Bond, Chief Marketing Officer at Dreams said: "As the UK's leading bed specialist, we understand the importance of a great night's sleep and we know this can seem like an impossible challenge for new parents or parents to be. As the UK's most recommended bed company, it is important to us that we have a mattress to suit everyone. That's why we're delighted to be working with Mumsnet and its community of parents to develop a mattress specially designed to meet their needs, and to help them get the sleep they deserve."
Source: Mumsnet