Today St John Ambulance launches the next phase of its 'Ask Me' campaign with a story set to touch the hearts of millions and highlight the real-life impact St John makes across the country, this Christmas.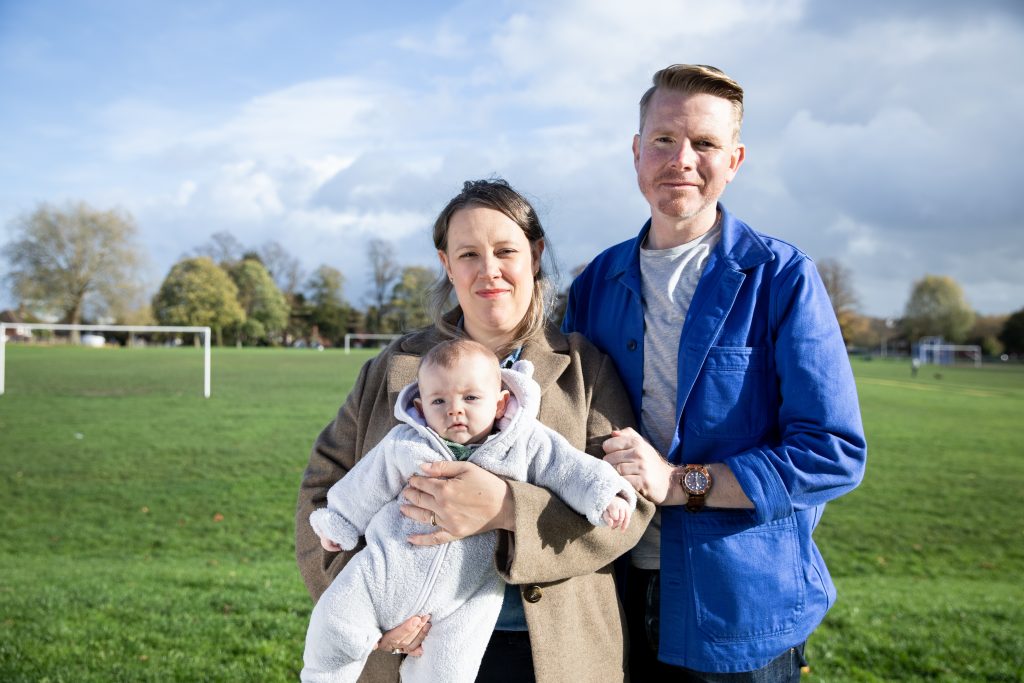 Launching across major national radio stations and Spotify, this time the charity is focusing on sharing one cardiac arrest survival story, told through the experiences of the people whose lives St John changed forever: The survivor, the loved one, and the volunteers.
Using powerful audio and videography, the radio ads and short films will bring to life the story of Jonathan Oakley, a runner and father, whose was saved by St John volunteers. The campaign hopes to inspire others to learn lifesaving skills and deepen the understanding of St John's work.
Ask Me how St John saved my life
Near the finish line of the Reading Half Marathon, Jonathan Oakeley's heart stopped beating. He was in cardiac arrest and needed immediate lifesaving intervention.  Within seconds St John volunteers started chest compressions and used a defibrillator to restart his heart.
His wife Hollie, who was eight weeks pregnant at the time, was on her way to her sister's birthday party when she received a call that shook her world. Jonathan told her he had collapsed but thanks to the St John volunteers he was okay and was on his way to hospital.
Since the incident, Hollie has given birth to their son Teddy, and they have recently become parents for a second time to their daughter Annie. This year will be their first year celebrating Christmas as a family of four – something only made possible due to the lifesaving work of volunteers that day.
The moving accounts from Jonathan, Hollie and the St John volunteers, will feature across Heart, Hits Radio, Talk Radio, Talk Sport, Times Radio, Virgin Radio and Spotify Radio over the Christmas period. Running alongside this, St John will share short films and photography to help bring the compelling story to life.
The 'Ask Me' campaign first launched back in 2021 and is designed to make the public stop and think about all of the roles St John plays in people's everyday lives.
External Communications Director for St John Ambulance, Jane Clancey, said:

"'Ask Me' is all about telling the world what we do and the impact we make to communities through our volunteering, first aid training and youth programmes – and what better way to do it than through the voices of a family whose lives truly would not be the same without St John.

"This family's story is a real example of the incredible, life-changing impact St John makes. We hope this campaign will help inspire the nation to learn more about our vital work, get involved and support our charity – so we can continue equipping and training generations of first aiders."
As well as the radio advertisements across the UK, St John is using the hashtag #AskMe and will be urging the public to get involved on social media too.
To find out more about Ask Me, or how to donate and get involved with St John Ambulance visit sja.org.uk
Source: St John Ambulance