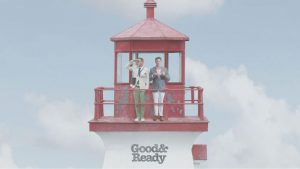 Good&Ready, a new branding and advertising content company, opens in Toronto on December 5. The new lean agency concept gives CMOs access to senior creative minds without the burden and costs inherent in hiring a big agency.
"We're lean because CMOs do not need a big machine to create their campaigns," says Alan Madill.
"Big problems can be solved more efficiently by a small experienced, senior team. Creating a brand narrative doesn't take 10 people. It takes one or two creative thinkers. It takes imagination. Designing a brand or creating advertising content requires a good storyteller. That's it."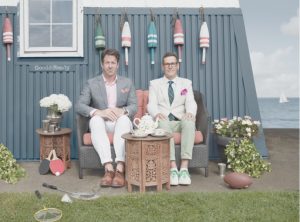 "We are the perfect agency for today," adds Terry Drummond. "We are project based, which means clients don't have to commit to a long term agency relationship. We are stripped down. We build a bespoke team for each project. Which means you pay only for what you need. We promise clients that they will never look down the board room table and ask themselves: 'what does that person do?'"
Drummond and Madill are formerly of Juniper Park, an agency they helped co-found 11 years ago.
"It was a great experience," says Madill, "but as the agency grew we found ourselves farther and farther away from the work. It's just the reality of being part of a multinational agency network."
"Ultimately, we will work on the things we find interesting and motivating. Less time spent in meetings discussing when the next meeting will be," claims Drummond.
Source: Good&Ready