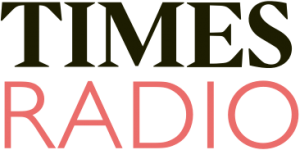 National digital radio station launch planned for later this year
Tim Levell named as Programme Director
New podcast series, Stories of Our Times, to launch with Manveen Rana
talkRADIO – delivering record audiences – continues as a national digital station
Times Radio will bring together the peerless journalistic expertise of The Times and The Sunday Times with the speech radio and podcasting experience of Wireless, the company behind talkSPORT, talkRADIO and Virgin Radio UK. Times Radio will launch later this year and broadcast on DAB, online and via app and smart speakers. The station will be ad break free, with commercial opportunities for sponsors across the schedule. 
News UK Chief Executive Rebekah Brooks said: "We acquired Wireless in 2016 with a clear ambition to bring their audio expertise to our newsbrands. The Times and The Sunday Times deliver world-class journalism to a substantial and highly engaged audience and Times Radio will create a new speech radio outlet to reach an even broader audience who want quality reporting and trusted, expert commentary in real time."
Times Radio will provide a daily schedule of news, analysis and commentary with a line up of high profile presenters, as well as contributions from the rich pool of expert commentators from The Times and The Sunday Times.
Editor of The Times, John Witherow, said: "Times Radio will provide provocative, well-informed, entertaining and useful discussion covering the key stories of the day, and informing the national conversation. Times Radio, infused with our world-class journalism, will be the perfect complement to our print and online offer."
Tim Levell is named as Programme Director for Times Radio. Latterly Editor of the award-winning Emma Barnett Show at Radio 5 Live, Tim has 25 years' experience in radio and TV, including programming BBC Radio 5 Live's evening and overnight schedule, editing both Newsround and Blue Peter, and producing at Sky News. He began his career as a broadcast journalist for BBC North and BBC Breakfast News.
As Programme Director, Tim will work with Times Radio Launch Director, Stig Abell, and a team from across The Times, The Sunday Times and Wireless, including Wireless Director of Strategy Jimmy Buckland and Wireless National Speech Radio Controller Liam Fisher to create the schedule, manage the presenters and production staff and format the station.
Wireless CEO Scott Taunton said: "Since Wireless joined the News UK family, we have been working more and more collaboratively with The Times, lending our radio and podcasting expertise to develop an audio strategy for one of the world's pre-eminent newsbrands. Last week we announced the launch of a new podcast series – Stories of Our Times – and I'm delighted that with Times Radio we will be investing in a major, high quality new voice for news and current affairs on digital radio, online, on app and smart speakers."
Presented by award-winning journalist and broadcaster Manveen Rana, Stories of Our Times will take the best of The Times' trusted, original and authoritative journalism to create a landmark news & current affairs audio series. Each weekday at 6am, the new podcast will take listeners inside an agenda-setting piece of Times journalism, often across multiple episodes.
Wireless Studios has been working closely to support The Times' growing roster of successful podcasts as part of its wider audio strategy. Alongside the highly influential RedBox podcast hosted by Matt Chorley, The Times runs popular sports podcasts like The Game and The Ruck, Giles Coren Has No Idea, based around Coren's weekly column topic, as well as tech specialist Danny in the Valley and Tales of Silicon Valley hosted by West Coast Correspondent Danny Fortson; Walking the Dog with Emily Dean and Secrets of the Side Hustle, shining a light on inspiring female business founders.
Meanwhile, News UK can confirm that talkRADIO – which delivered record RAJAR numbers in the last set of results – will continue to broadcast on DAB, online and via app and smart speaker.
talkRADIO has established itself as the destination for political discussion and opinion, resulting in record reach across the schedule in the last round of RAJAR audience listening figures. Last week, talkRADIO announced that The Sun Executive Editor Dan Wootton would be taking on the talkRADIO Drive Time show from Monday to Thursday.
Scott Taunton added: "talkRADIO has been driving record growth and will continue to deliver its fearless and entertaining mix of opinion-led news and debate. From Aria-nominated Breakfast Show host Julia Hartley-Brewer on, the station has a loyal and highly engaged following and we will continue to innovate, creating a stronger visualisation of the national digital radio shows."
More information about Times Radio will be released in coming weeks.
Source: The Times