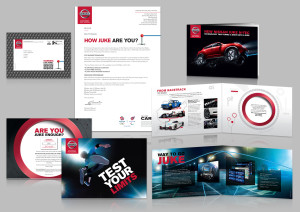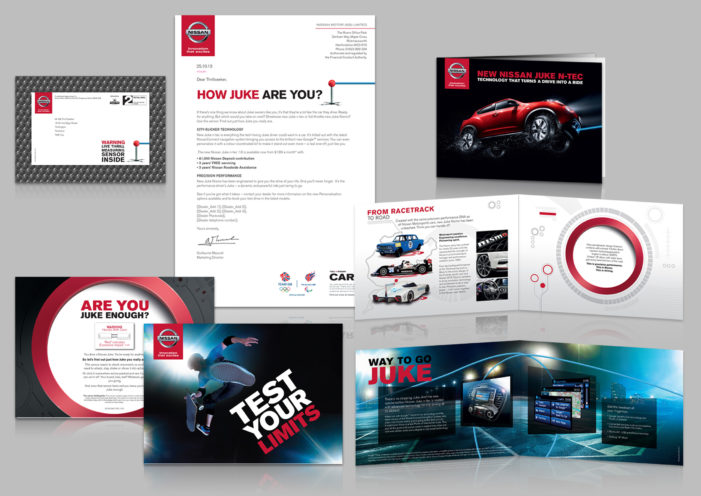 Nissan has unveiled a new direct mail campaign to promote its new Juke models: the Nismo and the n-tec.
Created by TMW, the DM pack opens to reveal a double-sided card with dual challenges 'Are you Juke enough?' for the 200hp Nismo and 'Test your limits' for the n-tec, accompanied by a sensor that turns red when subjected to over 7G, to 'Find Out How Juke You Are'.
Alastair Hutchison, creative director at TMW, said: "We're always looking to create communications that bring the innovation and excitement of the Nissan brand to life, and by challenging our customers to find out how Juke they are, expect to raise a wry smile and provoke existing Juke owners to try the new models."
The enclosed brochure can be read from both ends, depending on which model the reader prefers.
"The Juke is an urban car that appeals to people with an adventurous nature," Yasmin Al Jeboury, Nissan CRM manager, said. "When Nissan sets the bar this high with their products, the communications have to achieve incredible doorstep standout and enough intrigue to get opened."
The campaign targets existing Nissan customers.