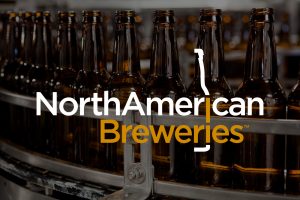 Burns Group, a leading brand transformation and advertising company, announced that it was selected by North American Breweries, a top ten brewer in the US, as its Agency of Record. In this role, Burns Group will lead integrated marketing planning and creative efforts for North American Breweries' brands, including Labatt, Seagram's Escapes, and new brands planned for introduction this coming year.
"We are thrilled North American Breweries selected Burns Group as Agency of Record. We will leverage our extensive alcoholic beverage experience to drive growth for existing brands, while helping to launch new products and brands across North American Breweries' portfolio," said Joanne McKinney, CEO of Burns Group. "As a company known for bringing bravery to legacy brands and experience to newer ones, we believe we're the right partner to help their team achieve continued growth and success."
Adrian Lachowski, CEO of North American Breweries, said, "When looking for an agency, we sought category experience and creative capabilities to strengthen our portfolio of brands. Burns Group showcased their diverse skills in brand strategy, innovation and creativity. We believe they are a strong partner as we look to connect with consumers in new and meaningful ways."
Burns Group will be leveraging BrandInformers, their co-creation methodology with millions of consumers, to help capture the passion and tastes of core consumers and targets and incorporate this insight into every stage of planning and innovation for North American Breweries. New creative work on Labatt will be breaking this fall with new product launch work starting in early 2019.
"Creatively, both the Labatt and Seagram's Escapes brands lend themselves to exciting work across digital, social, OOH and broadcast," said Co-Creative Directors Nicole Lucey and Samantha Arcade. "It's every creative's dream come true to get the opportunity to work with clients that start each meeting with an adult beverage."
Source: Burns Group