Oculus is launching a brand new "Open Your Eyes" creative campaign, in conjunction with the release of their first ever wireless headset, Oculus Go.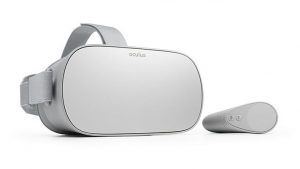 "When people think about virtual reality they often think of a complex, niche technology designed exclusively for gaming. But Oculus believes everyone is passionate about something – gamers and non-gamers alike – and in today's experience age, where people are collecting moments, rather than things, the promise of virtual reality has never been greater," said Oculus in their release.
"VR gives us the opportunity to step into someone else's shoes, live somebody else's life, get up close and personal with the faces, places and spaces that matter – and by doing so, bring us all closer together within it. With the all new wireless and standalone Oculus Go (which retails for an accessible $199) that vision is becoming real."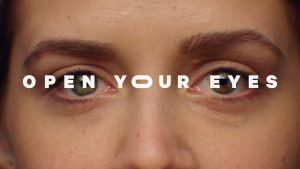 "Now, through Oculus Go, you can open your eyes in a new city, culture, story, or experience that will widen your perspective. You can see another person's point of view and get closer to the world than ever before. Watch live sports in the action, live concerts on the stage, and get closer to your favourite movies and TV shows in a private theatre experience and do it together, with friends in the same room or across the world. To bring this vision to life, Oculus is encouraging people to open their eyes to the true power and excitement of virtual reality," stated the Facebook owned company.
The "Open Your Eyes" campaign, which was devised by Anomaly, launched on May 1 and will continue to roll out through 2018 across digital video, out of home, cinema, Facebook and Instagram.
Source: Anomaly