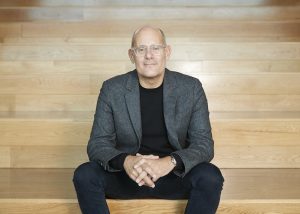 Ogilvy Group UK announces the appointment of Michael Frohlich to UK CEO, where he will lead the agency as it moves toward a further integrated model in the coming months. His tireless efforts and subsequent success in leading the fully integrated WPP team that brought the British Airways business back into Ogilvy and WPP, in addition to steering Ogilvy's PR capability to immense growth at a UK and EMEA level, demonstrate Michael's ability to bring Ogilvy into a new era.
Michael boasts an impressive track record in senior agency management of both creative boutique and large network agencies, including senior positions within the WPP integrated British Airways team, Ogilvy, Bell Pottinger, Resonate Communications, VCCP and Shine Communications. Frohlich was focused on developing brand and communications strategies for some of the world's largest brands as well as representing former President Gorbachev and his legacy projects.
Currently the lead on WPP's IAG account, Frohlich oversees more than one hundred people within the bespoke team which comprises Advertising, Media, Digital, Social and Loyalty, housed within Ogilvy's Sea Container offices and across 8 markets. Additionally, he also leads the Ogilvy PR capability across the EMEA region for the business, which sees him lead a near 1000-strong cohort of PR, influence and branding specialists.
During his 6 years, leading Ogilvy PR UK/EMEA, the agency won substantial new business including TKMaxx, Vodafone, Bacardi, Nestlé, Google and Ford. Michael has led the successful transformation of Ogilvy PR in the UK and then across EMEA. Under his stewardship, Michael introduced the Ogilvy PR network to Cannes Lions Gold, and additional network awards such as: 2017 EMEA Sabre Campaign of the Year, Holmes UK Agency of the Year and EMEA Consultancy of the Year, PRCAs Large Consultancy of the Year twice consecutively and Michael was named PRCAs Consultancy Head of the Year.
Frohlich will report into CEO & Chairman of Ogilvy Europe, Middle East & Africa, Paul O'Donnell.
Paul O'Donnell, Chairman & CEO, Ogilvy EMEA: "Michael's appointment to CEO is testament to his impressive track record at Ogilvy, both most recently in leading WPP Team IAG, and his enormous success over the past 7 years in significantly growing the Ogilvy PR business throughout the UK & EMEA. I have no doubt Michael will take on the position with the same determination, aptitude and good humour that has been characteristic of his time at Ogilvy so far."
Michael Frohlich, Group CEO, Ogilvy UK/WPP Team Lead IAG: "It has been an incredible few years for Ogilvy in the UK, having welcomed a cohort of wonderful new clients & further built upon our impressive talent- I couldn't be more excited to lead Ogilvy into a new phase & continue to build upon the agency's success."
The past 18 months have seen Ogilvy's client list grow substantially employing WPP-wide horizontality, with the agency welcoming exciting new clients including British Airways (IAG), Walgreens Boots Alliance, Vodafone, TJX Companies and Halls & Trebor under Mondelez to name a few, as well as significant new hires across the agency to deepen Ogilvy's expertise.
Source: WPP