Old Mout has launched its biggest ever campaign with long term partners WWF, celebrating four years of partnership and is on a mission to become the most sustainable cider in the category.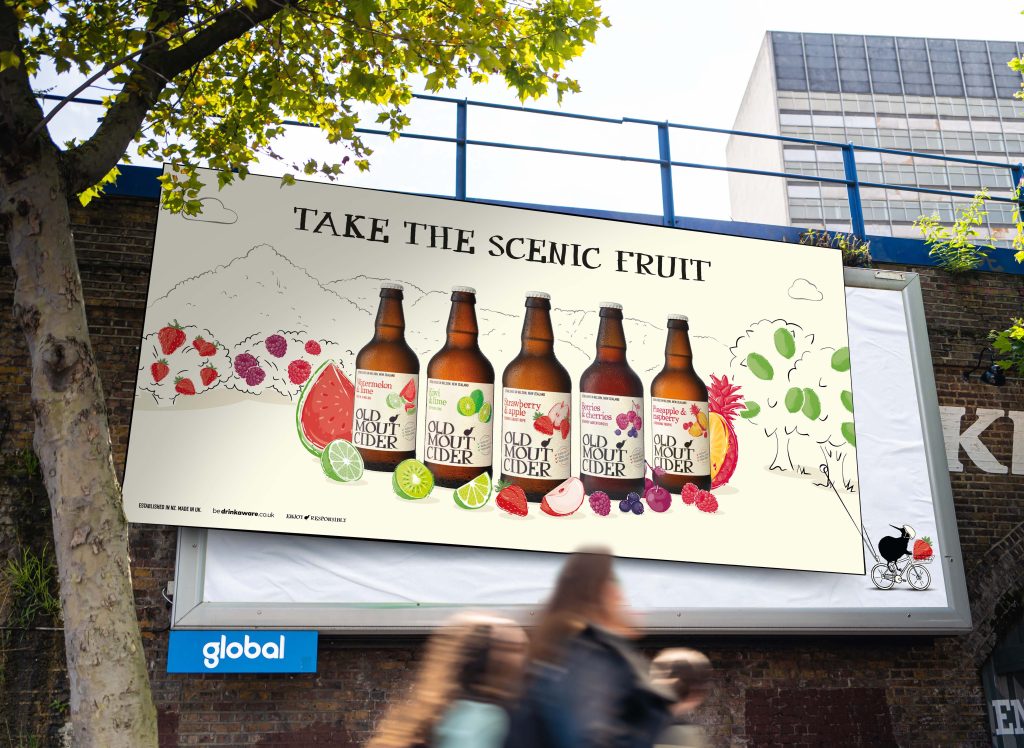 The latest campaign, running on TV, Social channels, and is supported by an impressive out-of-home takeover at Waterloo station, which shows Old Mout is the only choice when seeking a cider with an exotic flavour range and a taste for doing good.

The playful campaign, featuring the adventurous Kiwi, launches the new Strawberry & Apple flavour and adds to the Alcohol-Free range with a Pineapple & Raspberry flavour. The number one exotic flavour cider brand has also launched limited edition WWF packs with 50p from each pack going to support the work of WWF. Not only will this raise awareness for the partnership but allow consumers to learn more about the work of WWF, allowing consumers to make a positive impact on their lifestyle choices.
To activate the campaign, Old Mout has partnered with Creative Agency St Luke's developing bespoke creative to showcase the exotic flavour range demonstrating how Old Mout's partnership with WWF is helping to protect habitats all over the world. The four year old partnership has already helped support the protection of 500,000 acres of natural habitat around the world.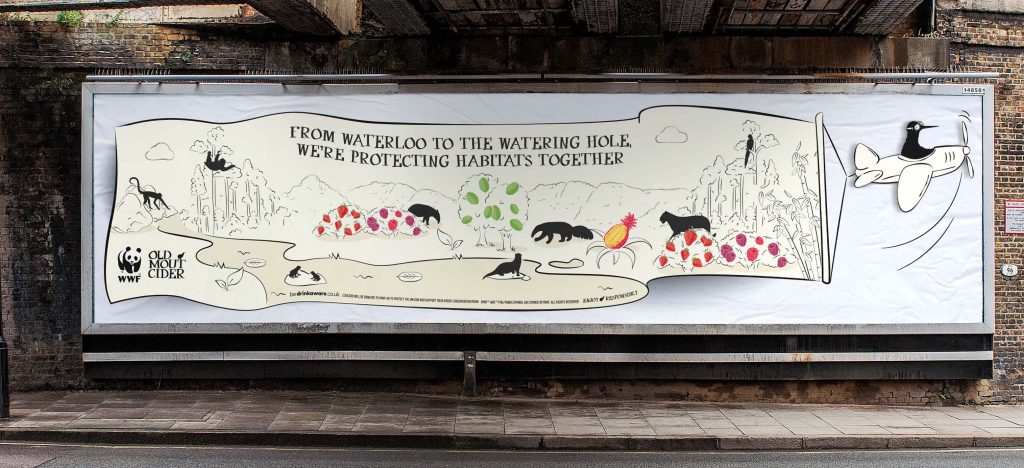 Rachel Holms, Marketing Director at The HEINEKEN Company says: "2022 is shaping up to be a great year for Old Mout as we launch its biggest ever advertising campaign, which celebrates four years of a successful partnership with WWF and showcases two new flavours to the brand's exotic range this year."
Julian Vizard, Creative Partner at St Luke's says: "Old Mout's Kiwi has got a lot to say! That's why this little bird is on a mission to take over Waterloo Station. Letting everyone know about Old Mout's exotic flavour range and WWF partnership."
The OOH takeover is live at Waterloo until 15th July with the remainder of the campaign running until 25th July.
Source: Old Mout