For the past 3 years, Marcel has been working with Orange on the communication of its Orange Maison Protégée offer, an alarm and remote surveillance system that makes it possible to make your home more secure.
While the remote surveillance sector relies heavily on anxiety-provoking images (burglaries, damage, etc.) to encourage people to subscribe, Orange focuses on the serenity provided by Orange Maison Protégée in its new campaign. This campaign does not say much. Yes, not much, because that's what will happen at home, during your absence, thanks to its alarm and remote surveillance system. And that's also what it will cost you to subscribe to the Orange Home Protection offer.
The three TV films, directed by Laura Sicouri (Division), immerse us in three interiors. Through different moments of life captured, we observe that not much happens in the absence of the owners of the place… A hamster playing ninja in its cage, an answering machine taking a message, or a badly hung piece of clothing falling off the clothesline: little things, because these homes are secured with Orange Maison Protégée.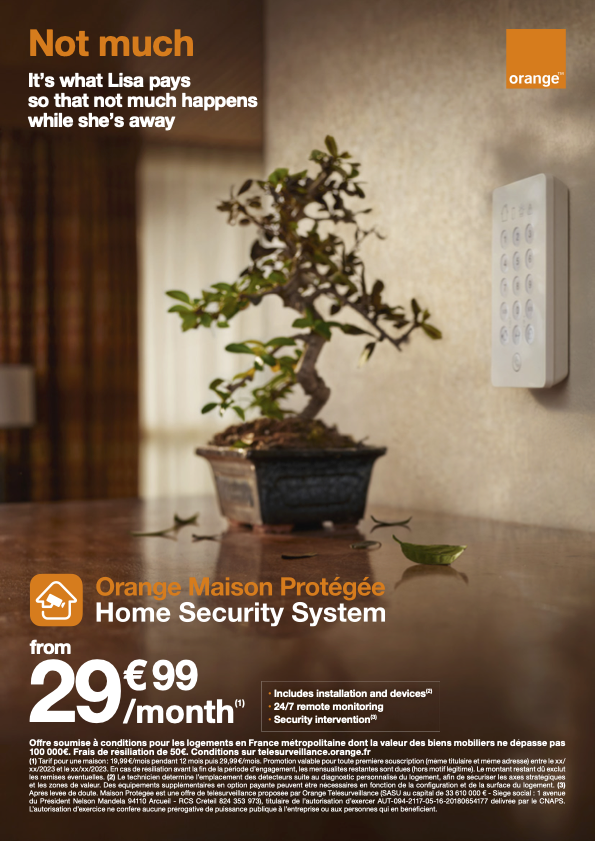 The "not much" that Orange Maison Protégée offers is also available in print, with non-events captured on the spot by Yann Le Pape: a spider that takes advantage of the owners' temporary absence to expand its web, and a ficus leaf that forfeits after forgetting to water it.
The campaign has been deployed on TV, print, digital, social media and Orange stores since March 20.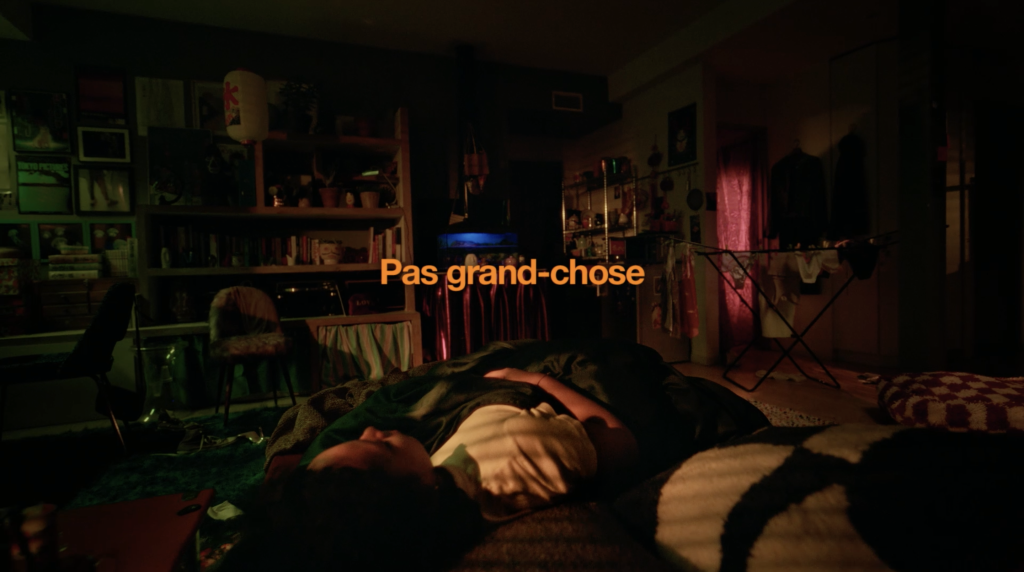 Source: Marcel