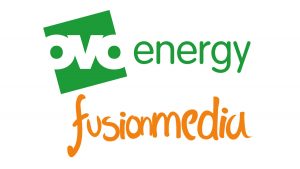 OVO Energy, independent energy supplier and title sponsor of Britain's largest professional cycling events, has appointed Fusion Media to handle their cycling PR brief for the UK market.
OVO Energy recently announced a two year deal to be headline partner to the OVO Energy Tour of Britain, OVO Energy Women's Tour and, for the first time, OVO Energy Tour Series.
OVO Energy is the leading independent energy supplier in Britain. Founded in 2009, the company redesigned the energy experience to be fair, effortless, and simple for all customers. Today OVO Energy is a progressive energy company that serves more than 850,000 retail energy customers, striving to deliver more abundant clean energy for everyone.
Founded in 2008, London-based Fusion Media is a boutique PR and digital agency for cycling and endurance sports. Their portfolio of clients includes brands like Strava, where they work as the social network's European PR agency, Evans Cycles, bike sharing giant ofo, Red Bull, Wahoo Fitness and Telegraph Events.
Fusion Media will handle the PR for the brand's involvement in cycling, in particular, maximising awareness around their involvement with the OVO Energy Tour of Britain, OVO Energy Women's Tour and OVO Energy Tour Series. In line with the brand's sponsorship initiatives, Fusion Media will help bring OVO Energy closer to the growing national audience of cyclists, communicating the health, environment and cost benefits.
Covering 1,700 kilometres across over 35 venues, with more than 300 competitors, two million roadside spectators and 25 million television viewers worldwide, the OVO Energy Tour Series, OVO Energy Women's Tour and OVO Energy Tour of Britain give British cycling fans unparalleled access to watch the world's best teams and riders competing on their doorsteps.
Chris Houghton, CEO Energy Retail at OVO Energy, said: "We chose Fusion Media because of their unrivalled experience and detailed knowledge of the audiences we wish to engage through our cycling sponsorships. We were impressed with the team's understanding of our brand and we look forward to working together to support and celebrate the sport."
Adam Tranter, Founder and Director at Fusion Media, said: "We're delighted to work on a brand that has such a natural fit with cycling and with us as an agency. Like us, OVO Energy are truly passionate about cycling, our environment and getting our nation enjoying the benefits of cycling both recreationally and as active transport. OVO Energy have great sponsorship assets in Britain's largest professional cycling events and we're excited to use these as one of the key vehicles to share their positive brand messaging."
Source: Fusion Media