The Unlimited Group is working with Westminster Council to create a thought-provoking commemoration for the Armistice centenary. Taking place on Friday 9th November, the experience will draw Piccadilly Circus into an unsettlingly simple world of sound and light, in a film created by TMW Unlimited.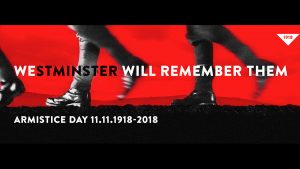 Between 6pm and 7pm on Friday evening, the, fast-moving, colourful lights at the busy London interchange will be replaced by a hypnotic visual and aural reminder of the hundreds of thousands of British soldiers who fought and those who lost their lives during World War 1.
The sight and sound of thousands of boots marching relentlessly to war will offer a moving memorial experience that can be instantly grasped by anyone passing through, or fully appreciated over the course of an hour.
Rachael Robathan, Councillor at Westminster Council said: "This is both a memorial and awareness piece, aiming to give meaning to the almost unfathomable scale of the sacrifice along with recognising the important role London and Westminster played."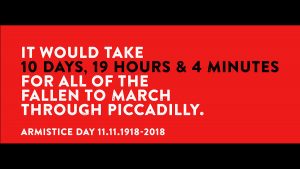 All the screens will turn red and black, casting an ambient light over Piccadilly Circus in a display that is as simple and relentless as it is absorbing.
The project looks to remember the sacrifice of all soldiers whilst also speaking to the context of London and Westminster in the war. Interspersed with the powerful marching boots the screens will display intimate stories that bring to life some of the individual local names and faces behind the shocking numbers.
As the boots march across the screens, a counter will serve as a visual reminder of the number of lives lost, while a marker will move across the top of the screen to represent the progress of the war from 1914—18.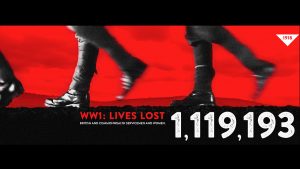 TMW Unlimited will also cast light on the personal stories of 11 people who served in the war, including Alec Reader, a 'boy soldier' who died on the Western Front just days before he was due to return Britain.
Tim Bonnet, President of the Unlimited Group, said: "We are very proud to have worked alongside Westminster Council to commemorate such a poignant moment. We hope this unique film, from our agency TMW Unlimited, will help us all come together to remember the incredible and selfless bravery that people showed during such a dreadful time. We must never forget the sacrifices made."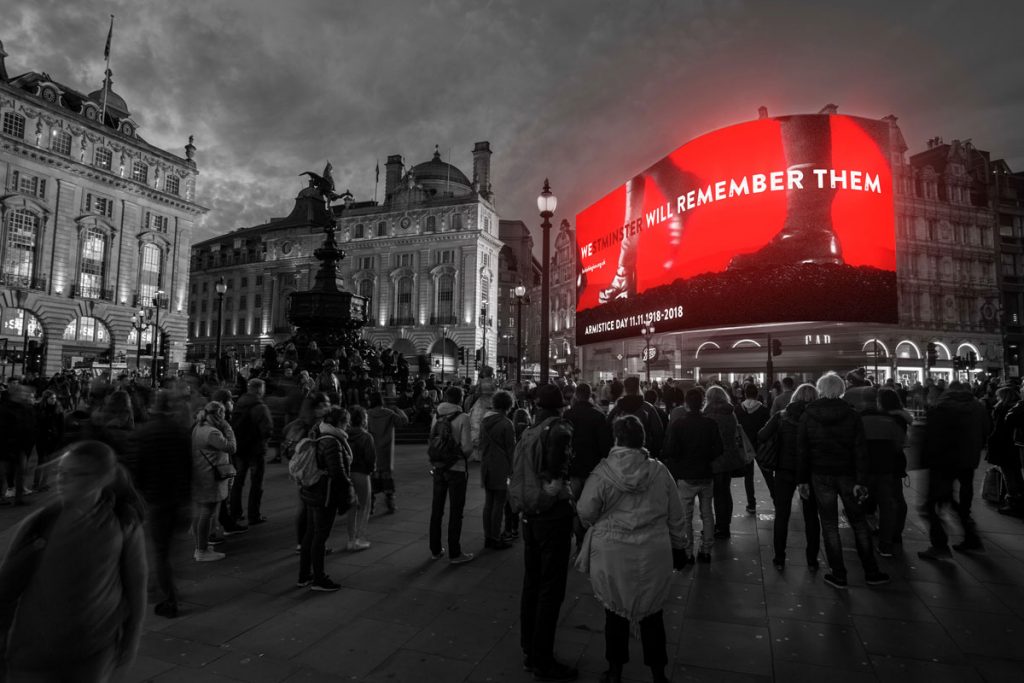 Source: The Unlimited Group