Launching 8th August, a moving new campaign by Vhi Healthcare, Publicis Dublin, and Piranha Bar sheds a reassuring light on people's experience of medical treatment. The largest health insurance company in Ireland, once again, enlisted the help of Piranha Bar to bring their subscribers' testimonials to life.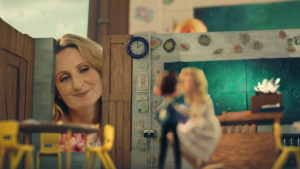 In the first commercial launching for the campaign, 'Katherine', a primary school teacher and cancer survivor, Katherine, shares her story. Directed by Gavin Kelly, the hybrid live action- animation film follows her journey from the discovery of her tumours through to her intensive treatment and recovery. Beginning as live action with Katherine in a classroom, the film delves into her memories, which play out as an animated model miniature within the real setting.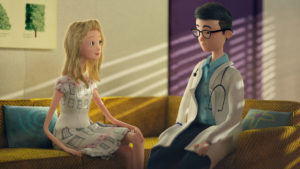 Katherine describes the emotional challenges of being away from her family and confined to an isolation unit during her radioactive treatment. The interplay of space between the real Katherine and the animated one, acts as a metaphor for the separation she felt during this time. However, the soft characterful animation provides a tactile tale that echoes Katherine's peace of mind, thanks to all her treatment being covered by Vhi. The physical interaction with her avatar illustrates how Vhi helped her through the process and allowed her to get back to doing what she does best in the classroom.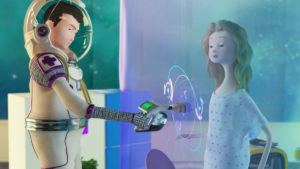 Flexing its threefold expertise in live action, animation and post production, Piranha Bar not only shot the film, but designed, developed, and animated all of the exquisitely-crafted 3D CG miniature characters and sets.
Piranha Bar's Gavin Kelly comments: "The new 'Vhi Testimonials' spot is the most complex animation we've created with Vhi Healthcare so far, so it was an exciting challenge for us. For 'Katherine', we wanted the Vhi subscriber to interact physically with her animated memories, so we thought carefully about how to weave together the live action and animation seamlessly. The seriousness of the story called for a more mature animation style compared to previous campaigns, but we still wanted the film to have a bright, accessible quality to reflect the positive outcome of the story."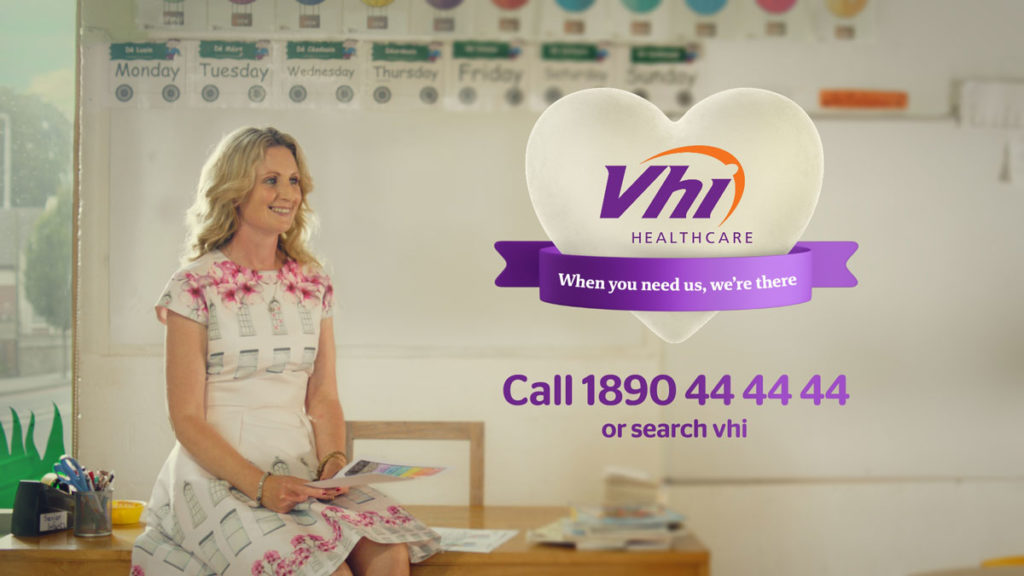 'Katherine' is the first ad in what is the hybrid production company's third multi-ad campaign for Vhi HealthCare through Publicis Dublin. The ad launches 8th August on TV and online. This animation style will also be applied to tactical offers as well as to a separate campaign for Vhi's SwiftCare Clinics.
Source: Piranha Bar