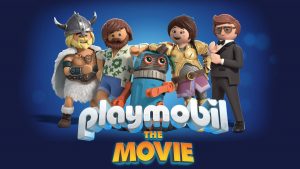 Toy brand Playmobil has appointed Azure Media, Havas Group Media's specialist media agency focused on child and parent markets, to handle its £7m UK and Ireland media planning and buying business.
The appointment follows a strategic review of Playmobil's media planning and buying capabilities in the UK and Ireland. The business was previously handled by Cube Media. In an important year for Playmobil, Azure Media will also work with the brand to help launch new ranges and support the release of Playmobil: The Movie, in August 2019.
The toy brand is the latest win for Havas Group Media, which has also picked up new clients including giffgaff, De Beers, Ella's Kitchen and MORE TH>N in the last 12months.
Jamie Dickinson, Marketing Manager, Playmobil, said: "Azure Media have an unparalleled understanding of our market and audiences. This, combined with their excellent strategic planning capability and access to the best talent across the HKX Village, made them the obvious choice for our media business."
Matt Adams, CEO, Havas Group Media UK & Ireland, added: "Playmobil stands out as a premium brand in a highly competitive market. We're thrilled to be partnering with them to deliver against their ambitious plans for 2019."
Source: Azure Media