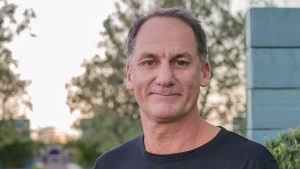 Proximity announced the appointment of Richard Fraser to the role of CEO of Proximity North America. Reporting to Global CEO, Doug Worple, the newly created role will be effective from April 1st and will see him also joining the Global Leadership Team.
Fraser is a Proximity veteran, previously acting as Proximity Worldwide's Regional Managing Director for Asia, Middle East and Africa before he took on a BBDO role in 2016. Part of the Proximity Global Network for 14 years, during that time, Fraser was a major contributor to the network's growth, capability, talent and reputation within the APAC region.
Richard will be based in New York and responsible for accelerating growth, and the North American footprint. He will also be focused on expanding Proximity's capabilities and expertise in performance marketing, eCommerce, and technology and innovation. CEO, Chris Evans of Barefoot Proximity in Cincinnati and Garrett Franklin, MD of Atmosphere Proximity in New York will both report to Richard in his new role.
"I'm thrilled to be re-joining the Network, at a time when performance marketing, personalised brand experience, and direct-to-consumer commerce are now primary strategic priorities for virtually every brand. Proximity has an extraordinary depth of talent and expertise in these areas and that, coupled with their strong culture, positions us perfectly to drive demonstrable growth for clients current and future," said Richard.
"My immediate ambition is to harness and amplify our strong offices in Cincinnati and New York to form a more united and cohesive North American Proximity offering, which I strongly believe will make us one of the most compelling business partners to Brands in the market. I can't wait to join the team."
Doug Worple, Global CEO of Proximity, added: "Richard has played an influential role in Proximity's development, last serving as our Asia Pacific leader. I've been keen to bring Richard to Proximity North America and leverage his talents in a bigger role, so when the opportunity for this role presented itself, we were quick to figure out a way to make it work."
Fraser is the latest addition to the growing Proximity Global Leadership Team, with Troy Hitch, being promoted to Global Chief Innovation Officer in October late last year.
Source: Proximity