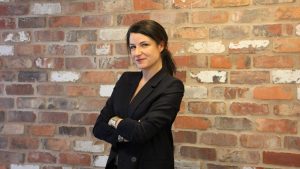 Publicis Media has hired Grace Blue's senior partner Julie Jeantet to set up and lead an executive search practice across EMEA.
Jeantet, who will be based out of London, will also continue to build on the existing in-house leadership talent acquisition expertise of Publicis Groupe to enhance a world-class offering for leaders and senior candidates.
Reporting to Severine Charbon, Global Chief Talent Officer, Publicis Media, she will work closely with existing senior recruiters, Mary Hurlock-Murphy, and Marcus Wainer and will oversee Publicis Media's internal talent mobility programme for leaders.
Severine Charbon said: "The sprint to the future will be entirely led and won by attracting and investing in the very best talent. Julie has extensive experience that spans the creative, media, digital and tech industries, so I am delighted to have somebody of her calibre on board."
The creation of the executive search practice follows Publicis Media's investment in White City and the introduction of flexible working for all 2,000 plus employees.
Julie Jeantet, Senior Partner, International Executive Search, Publicis Media, said: "The communication industry is transforming dramatically and it needs to continue to reinvent itself by hiring the visionary leaders of tomorrow. I strongly believe that Publicis has this innovative and future facing vision and that's why I am excited to join the team."
Publicis Media is one of the four solutions hubs of Publicis Groupe and is committed to helping its clients navigate the modern media landscape and is present in more than 100 countries with over 23,500 employees worldwide.
Source: Publicis Groupe