Creative agency Red Bee announced the launch of a new brand campaign for TV Licensing. The launch is the first new campaign from TV Licensing in over five years and has been devised to bring to life the wealth of entertaining content the licence fee funds, while showing how easy it is to manage and pay for a TV licence.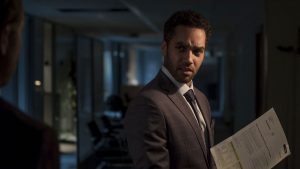 Red Bee was tasked with creating a long-lasting campaign spanning across TV, radio and social, which successfully engages people in a low engagement category and shows the organisation in a bold and positive light.
Centring around the idea that paying or managing your TV licence 'needn't be a drama', the campaign nods to established drama tropes from iconic TV series and films.
Red Bee established that the campaign messaging would be stronger if viewers genuinely thought the campaign spots were drama scenes. In order to do this, the team studied production techniques true to each era and genre – retro sci-fi, 80s US soaps and contemporary thrillers – and referenced these by using similar colour palettes, shot composition, casting techniques and even incorporating era-specific errors.
The spots feature a range of well-known actors, including Samuel West, Samuel Anderson, Saffron Hocking and Samantha Spiro who the viewers will recognise from dramas on the BBC and beyond.
The radio, which also uses tropes of drama scenes and trailers, has six executions featuring recognisable voices including Daniel Mays, Ramon Tikaram and Joanna Scanlan.
Christopher Godfree, Head of Client Services at Red Bee said, "The creative and long-term scope of the TV Licensing brief has allowed us to really stretch our capabilities internally. We have enjoyed working closely with the team there to deliver work that we are proud of and that will hopefully resonate for years to come."
Samuel West said, "The BBC is an important part of my life as an actor. I'm very pleased to be part of the new TV Licensing campaign, given the creativity and value for money the licence fee delivers."
TV Licensing's campaign will be live across the BBC from October.
Source: Red Bee