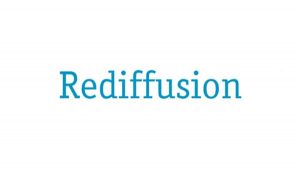 Rediffusion has announced the elevation of Rahul Jauhari and Navonil Chatterjee as Joint Presidents.
With over 21 yearsof experience in building brands, Rahul has worked  across categories ranging from Telecom to Automobiles, Personal Care, Banking & Insurance, Financial Products, Skin Care & Hair Care, Real Estate, Confectionery, Household products, Corporate Brands & more.
He began his career with McCannn Worldgroup and subsequently moved on to work with the Rediffusion Group & Lintas. He has spent 14 years with the Rediffusion Group over two long stints.
Rahul has been the Chief Creative Officer for Everest Brand Solutions since 2011. In 2015 he took on the additional responsibility of the creative leadership of Rediffusion. Under his creative leadership, the group has picked up numerous awards and new business wins and today handles mega brands like SBI, Tata 150 years mandate, Liebherr, Tata Trusts, Tata Sons, Tata Motors, Parle, TVS Tyres, Taj, L&T Realty, Godfrey Philips, Eveready, HPCL, to name a few.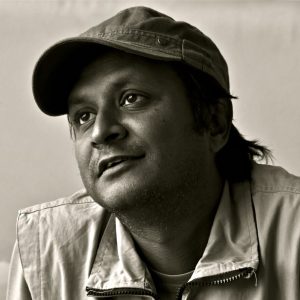 Rahul is no stranger to awards and has won a host of metal across shows like the Cannes Lions International Festival of Creativity, One Show, Goafest (ABBY), IDMA, Mirchi Kaan etc. He has also served as Jury member at the Cannes Lions International Festival of Creativity and has been on the Goafest jury on numerous occasions.
Rahul is known to be a fairly down-to-earth individual. He is an avid birder, wildlife photographer and urban farmer rolled into one. In his free time he prefers to head the jungle and is most at peace with nature.
A post-graduate in Marketing Communications from MICA, Navonil Chatterjee has over 20 years of experience in advertising, working closely with the best of clients and brands that include Nike, Levi's, Unilever, Pepsi, the Tata Group, SBI, ITC, Godrej, Eveready, GPI, Madura Garments, United Spirits, United Breweries, ING Bank and Liebherr, amongst others.
Navonil entered the advertising industry as an over-enthusiastic management trainee in McCann Erickson Bangalore in 1998. His next move saw him land up in JWT where he set anchor for the next 15 years, working in various capacities across 5 cities, and which included being South Planning Head and culminated with a stint as Executive Planning Director and Vice President at JWT Mumbai. Navonil had a very successful stint at JWT, being chosen as a Young Tiger, featuring in the agency's global High Potential Group for 2 years in a row, and being voted its first ever global Brand Pioneer for his idea called Brand Budding.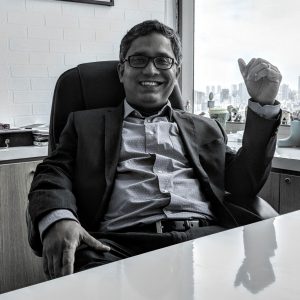 Navonil moved to Rediffusion in July, 2015 as Chief Strategy Officer. During his 3 year stint at Rediffusion, the agency has managed to rope in significant new businesses like Tata 150 year c, Tata Trusts, SBI, Liebherr, Rising Pune Super Giants and Jamshedpur Football Club amongst others.
Some time back, the Hong Kong based Media magazine featured him as one of the 'Top 10 Young Planners To Look Out For In Asia'. Navonil has won several national and international marketing effectiveness awards that include Effies India, New York AME, Asian Marketing Effectiveness Awards, WARC and PMAA amongst others.
Over the years, he has been associated with many memorable campaigns like Nike Traffic Jam, Nike Bleed Blue, Levi's Slim Jeans, Curve ID, Kingfisher 'Divided by teams, United by Kingfisher', ING 'Jiyo Easy', Exide 'Share if you Care' and the prestigious bicentenary celebrations campaign of Presidency University, to name a few.
He has also been a panelist for BrandZ and Lanka Business Review (LBR), is a regular in the Effie's judging panel, and has conducted sessions as guest faculty in ISB Hyderabad, IIM Bangalore, IIM Indore and MICA. Navonil also spearheaded '18.3° and Under' – a thought leadership initiative that focused on understanding South India and identified the best principles of marketing to the South market.
Navonil is an out and out foodie by body, a true-blue, proud Bong in mind, a hopeless romantic at heart, and a sports (especially football) fanatic by soul!
Source: Rediffusion