Global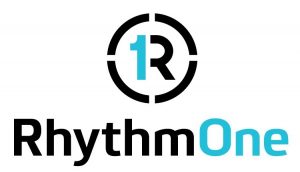 advertising technology company RhythmOne has announced two new appointments in the UK: Ajay Daved, in the role of Programmatic Director, and Jenny Thomson, in the role of Client Service and Operations Director at RhythmOne.These high-level hires take place in the wake of two significant acquisitions in the form of YuMe, Inc. in February 2018 and certain assets of RadiumOne, Inc. in June 2017.
As the Company integrates the technology, expertise and solution set of the legacy businesses, these two hires will support a seamless transition into the next phase of success – in particular, helping to incorporate YuMe's video and connected TV offerings into RhythmOne's data-driven solutions and programmatic marketplace.
With over fifteen years in the ad tech industry, Ajay brings a wealth of experience and deep knowledge of the shifting dynamics, challenges and opportunities within the programmatic advertising sector. Ajay spent his early years at ad tech pioneer DoubleClick, then moved into a variety of positions at AppNexus, (where he was the first European hire), Google, PowerLinks and Tremor before finding his place at YuMe, now part of RhythmOne.
Jenny brings twenty years of expertise in driving business change and building winning teams in TV, online and mobile in the UK and internationally. Consistently focused on providing excellence and leadership in client services, she has worked for companies such as Virgin, Yahoo and more recently, accelerating digital advertising capabilities at the Trinity Mirror.
"As the business transforms, significant support will be required to drive change and bring everyone along the journey. Jenny's role will be critical to this," said Craig Tuck, Managing Director RhythmOne UK. Jenny commented: "I'm incredibly passionate about the media industry and technology that brings automation and efficiency to the ecosystem, so the role really is a fantastic fit for me. I ultimately thrive on building successful teams that provide the 'gold standard' of service."
"Similarly, Ajay's experience in the technology business and his knowledge of YuMe will considerably bolster the capabilities of our London team," said Mr. Tuck. Ajay also commented: "I am excited about this new role within the RhythmOne family and am looking forward to building the company's self-serve proposition, generating value and offering flexibility in how clients engage with us."
Source: RhythmOne