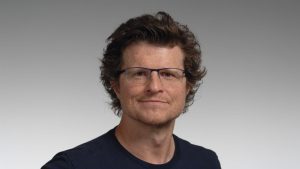 Saatchi & Saatchi New York announced the appointment of Taras Wayner as Chief Creative Officer, effective September 1st. Wayner will oversee all creative communications across the agency's client roster, which includes Walmart, Procter & Gamble, USAA and NDSS, and will play a key role in further developing the agency's creative talent.
"The moment I met Taras I knew he was the right fit. He is an impressive creative talent who understands how to move culture and transform business. His vision for the future and ability to blend storytelling with technology is the perfect combination to help take our clients and agency to the next level," said Andrea Diquez, CEO, Saatchi & Saatchi New York.
Wayner joins Saatchi NY from R/GA, where he was Chief Creative Officer of R/GA's U.S. offices since May of 2017, after being promoted from Executive Creative Director. During his time at R/GA, he created breakthrough products, services, and communications for brands including Nike, Samsung, Verizon, and Beats By Dre. Wayner has been instrumental in developing new ways to communicate brand stories beyond the 30-second spot, as well as shaping how a brand's services can impact the way its narrative is told. In 2015, he contributed to R/GA's Agency of the Year award at Cannes and was named one of the most creative people in advertising by Business Insider.
Prior to R/GA, Wayner created memorable work for brands including Fox, Coca Cola, Samsung and the NFL. His work for the NFL—featuring actor Don Cheadle—created a major shift in how the NFL marketed itself and generated record ratings, leading to the work being named one of the top 20 Super Bowl commercials of all time by Ad Age. His work for Fox Sports was honored with a Grand Prix at Cannes for film and was included in the Clio Hall of Fame.
"I am beyond excited to join the remarkable team at Saatchi New York and its iconic brand partners. I look forward to helping these brands become even more famous and creating opportunities for their customers to experience them in new ways," said Wayner.
Wayner joins Saatchi NY's leadership team, which is comprised of CEO Andrea Diquez, Chief Experience Officer Preeya Vyas, Chief Strategy Officer Wanda Pogue, Chief Talent Officer Natalia Schultz, Chief Marketing Officer Christine Prins and Director of Operations Elaine Barker.
This news follows a successful award season for Saatchi NY, winning eight Lions, including a Titanium and Grand Prix in Cannes, a Black Pencil, and a Super Clio among many others.
Source: Saatchi & Saatchi New York