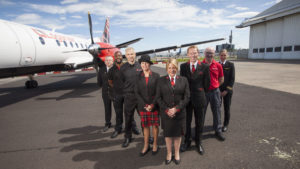 Loganair has revealed its brand-new look – with tartan tails for its aircraft and original tartan uniforms for its cabin crew and ground staff.
The airline has adopted the bold image as it starts flying under its own name once again on 1 September after 23 years of operating under franchise agreements with other carriers.
The first passenger aircraft to fly in the novel Loganair black, red and white colours – a Saab 340B named Spirit of Caithness – is now operating flights around the airline's extensive network in Scotland. A further 15 aircraft will receive a make-over in the coming weeks.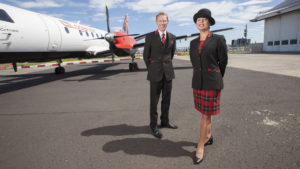 The unique "Loganair Tartan" has become entry number 11,744 on the official Scottish Register of Tartans.
New uniforms for all of Loganair's staff have also been unveiled, creating a distinctive image for cabin crew, ground staff and engineers.
Scotland's Airline has teamed up with Paisley-based Matrix Uniforms to produce smart workwear for over 300 employees which includes a distinct tartan look for its 90-strong cabin crew, tartan ties for pilots and a range of red and black outfits including weatherproof garments for over 200 ground staff and engineers.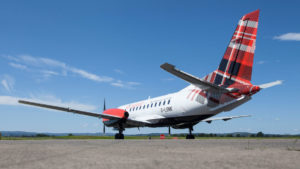 Loganair's Managing Director Jonathan Hinkles said: "I'm delighted that our exclusive tartan uniforms and aircraft livery will be taking to the skies from 1 September. The team have worked incredibly hard to make this happen and the results – whether it be our aircraft livery or uniforms – will make a tremendous impression for our customers but also around over 30 airports in the UK and Europe. The bold image means that we'll immediately be recognised as Scotland's Airline wherever we fly, whether we're landing in Manchester, Bergen or the Outer Hebrides."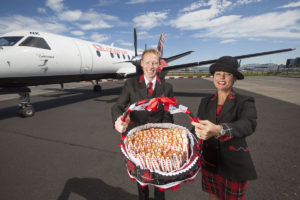 Matrix Uniforms, established in 2000, manufactures all of its garments in Scotland. Its team led by Joyce Sharkey, have been conducting uniform fittings with Loganair's employees around Scotland and also in Norwich, where Loganair also has an operating base.
Hinkles continued: "When seeking a uniform supplier, one of our key aims was to have a manufacturer based in Scotland who could meet our standards and deadlines. We were extremely pleased to find Matrix so close to our Glasgow headquarters, and Joyce and her team have been simply magnificent in working with us to bring our uniform concept to life. We could not have asked for a more responsive and committed partner, and we're looking forward to a long and successful working relationship with Matrix, supporting jobs in Scotland."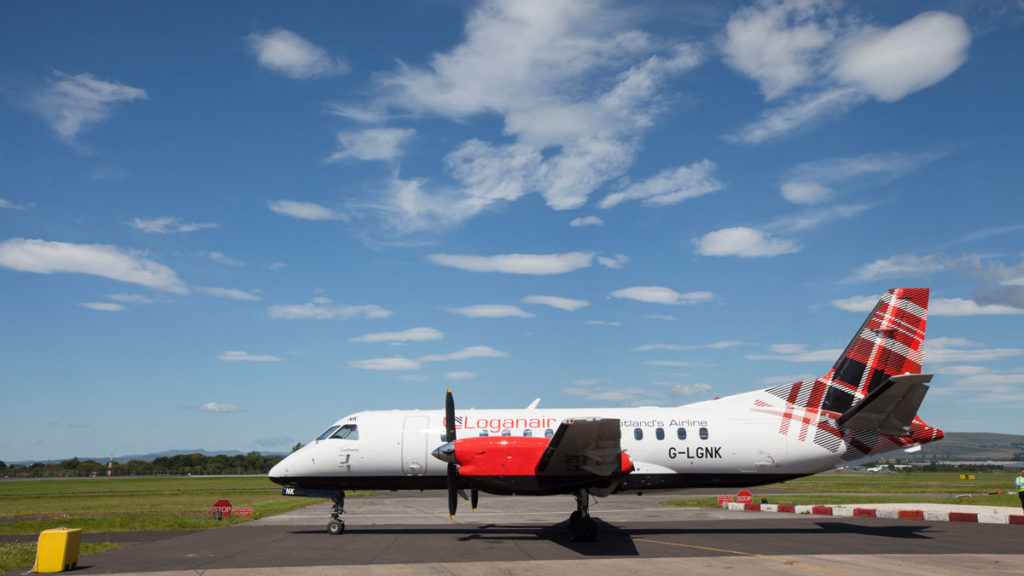 Source: Loganair